Negros Occidental has closed its border with Negros Oriental, following the detection of the African swine fever virus in Dauin town, based on Provincial Ordinance 2019-024, Provincial Veterinary Office head, Dr. Placida Lemana, said Monday, May 22.
Prior to the closure of provincial borders, Negros Oriental banned the entry of hogs and pork-related products from Negros Occidental, due to hog cholera, Lemana said.
As of May 19, swine mortalities in Negros Occidental have reached 4,308, PVO records showed.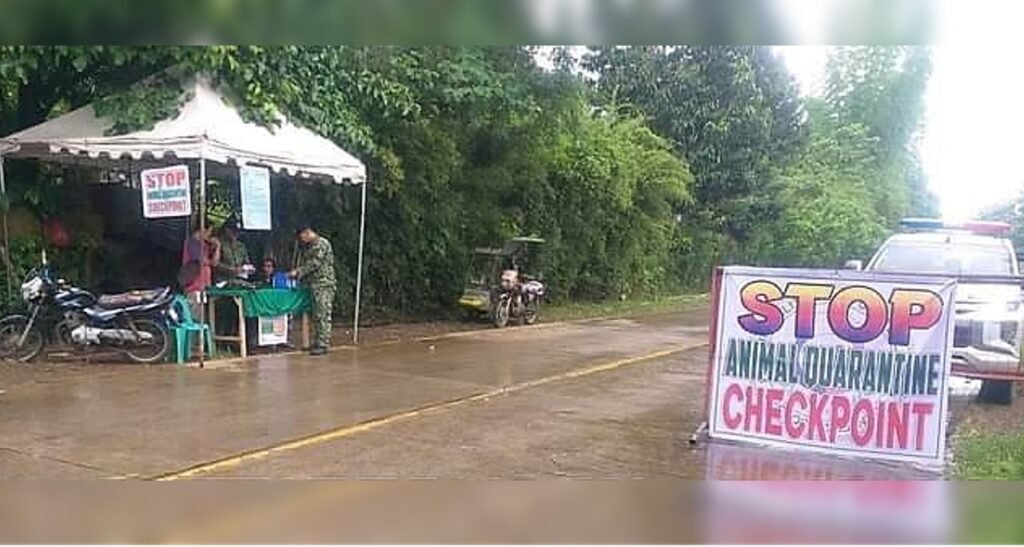 Lemana, however, clarified that not all hogs died of cholera, but also of pneumonia, and heat stroke, among other diseases.
But the PVO head is not discounting the possibility that the hog deaths may have been triggered by ASF, since the symptoms are similar.
Lemana added that whether its hog cholera or ASF, it can only be confirmed by the Agriculture department's Regional Animal Disease Diagnostic laboratory.
While blood samples taken from swine in the highly-urbanized Bacolod City and San Enrique, Negros Occidental, yielded negative for ASF, Lemana said they are sending more samples from other affected areas of the province.
She also expressed dismay that some hog raisers did not properly dispose of their dead swine, as some have thrown dead hogs into irrigation canals and rivers, which further spread the disease.
Of the dead hogs, San Enrique logged the most number of fatalities at 1,800, followed by Bago City, 838; Valladolid, 456; Pulupandan, 315; La Carlota, 240; and Pontevedra, 230.
Lemana said that some affected local government units, especially in the 4th District of Negros Occidental, are planning to declare an outbreak of hog cholera for them to use their respective calamity funds to address the spread of swine diseases.
More random blood samples were also taken from swine in Bacolod City, as well as Valladolid, with results expected to be known this week.
Lemana encouraged LGUs bordering Negros Oriental to beef up personnel manning the quarantine checkpoints.
Members of the Armed Forces of the Philippines, National Police, and the Coast Guard have been tapped by the provincial government to secure its borders against the entry of swine and its products from ASF-hit areas./GB