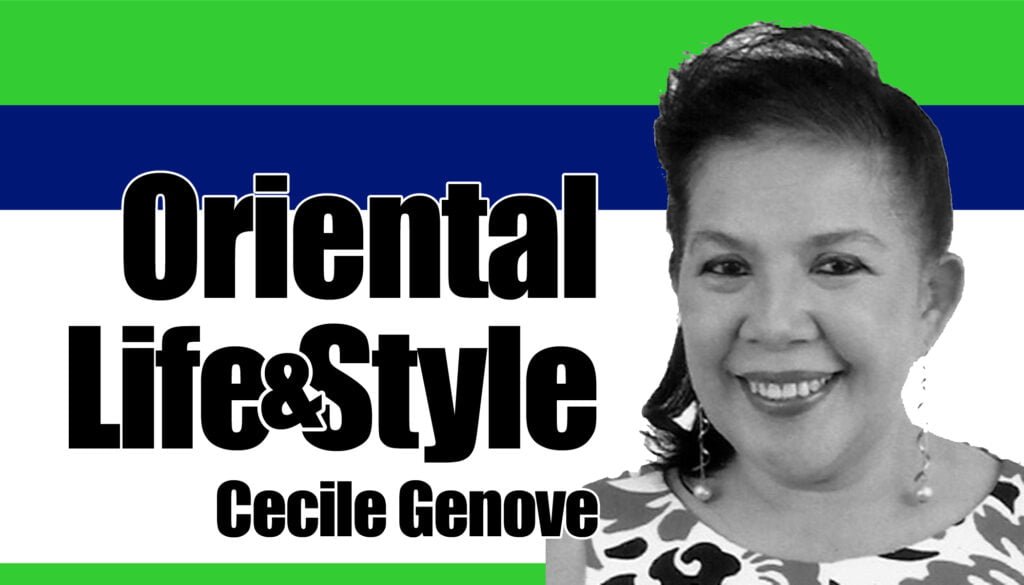 It was quite a tough year last year for the provincial government of Negros Oriental. But, so long as one has intense faith in the Almighty, you remain unfazed. Such was how Gov. Roel Ragay Degamo described it as he "faced an electoral battle that threatened to put a stop to the various programs we have started."
Vowing to continue his flagship program, H.E.L.P. (Health, Education, Livelihood, Programs and Projects for Peace and Development), he said new endeavors are set to be made to bring the government closer to the needs of the people.
To date, certain programs were recognized. These are: 2021 Best Performing Provincial ADAC, High Functional Provincial ADAC, Functional Peace and Order Council Award, Top Performing LGU Award, and High Five for Inter-Agency Collaboration from the Fred Hollows /Foundation.
"This is the result of the collaboration among concerned sectors, which goes to show that the province can always reach new heights for as long as everyone is on board toward a common goal," said Gov. Degamo, expressing his gratitude, too, to all the local government units and partner agencies for their commitment.
In addition, commendations were also received by the province in the 2022 Local Health Systems Awards of the Department of Health, Top Performing Local Government Unit for exceeding the national target on increased budget allocated to health, based on the 2021 Local Government Unit Health Scorecard in Central Visayas. The province was also given the Director's Award for unwavering support and contribution in realizing health reforms and addressing social determinants for health, especially during the pandemic. Moreover, the province was also given the Award of Excellence in Mosquito-Borne Disease Program Management, another award for achieving "malaria-free province status," and an award for participation and support to the Zero Open Detection Program.
At present, according to Gov. Degamo, his administration is improving the facilities and equipment in the various hospitals in the province. For one, the construction of the four-storey (phase 1, north annex) hospital building is already complete and is now in use.
Another one is the ongoing construction of another four-storey (phase 2, north annex) building. Through the Malasakit Center, financial subsidies and medical assistance have been given to senior citizens and persons with disabilities, aside from educational assistance to deserving youths.
By far, 12 centenarians were privileged to have been gifted with P100,000 when they turned 100 years old. In recognition of their loyalty and service, incentives were given to 782 day care workers in the province amounting to almost P3 million. Ongoing, too, is the MagDegamo medical mission to far-flung areas.
For the education sector, 345 teachers were hired together with 260 administrative aides/utility workers. The amount of P5 million was allotted for the construction and completion of school buildings and facilities. A total of 120 units of android/smart TV sets were donated and distributed to various public elementary and secondary schools. Beaucoup scholarship programs were also granted for doctors and students in various colleges and universities. Other scholarship programs like that of TESDA were given to undergraduate students, out-of-school youths, and elementary and secondary students who cannot afford going to a mainstream school.
For livelihood, the Provincial Public Employment Service Office has facilitated almost 10,000 jobs locally and overseas through job fairs. Workshops and skills training are regularly conducted, like fish processing, cake baking, meat processing, and fruit and root crop processing. The agricultural sector and nurseries also performed remarkably through fruits and forest tree seedlings distribution and hatcheries production.
To allow for produce to reach the lowland areas, farm to market road projects have been completed, aside from river control projects to prepare for disasters like typhoons, among others.
In order for any province or locality to enjoy the benefits worked out by its local government unit, peace and order should be a priority. As Gov. Degamo emphasized, "The safety and security of the NegOrenses is our top priority." Thus, law enforcers have implemented laws and ordinances like the enhanced managing police operations, anti-criminality campaign, anti-terrorism, Oplan "Rody," and other similar endeavors.
Acknowledging the efforts of the department heads, Gov. Degamo concluded his year-ender attended by members of the local media by intoning, "The ship continues to stay afloat when all the crew are united and committed to reach the destination." – NWI