An Army soldier and a suspected New People's Army rebel died in two separate encounters on Wednesday, June 9, in Brgy. Carabalan, Himamaylan City, Negros Occidental.
Army Cpl. Rodney Luces, a member of the 62nd Infantry Battalion, died during the gunbattle against the NPA in Sitio Cunalom, Brgy. Carabalan in Himamaylan, Maj. Cenon Pancito, 3rd Infantry Division spokesperson, confirmed.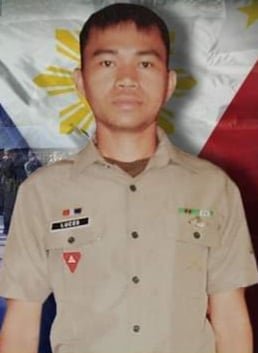 Injured during the incident was PFC Kiel Charles Pama, said Col. Norberto Barniso, officer-in-charge of the Himamaylan City Police Station.
In a statement released to the media, the 62nd Infantry Battalion said that Luces died while protecting Himamaylanons from the terroristic activities of the NPA.
He was declared dead on arrival at the Riverside Medical Center in Bacolod City, after he and Pama were both airlifted by an Air Force helicopter from the encounter site.
Pama is now in stable condition, Pancito said.
Meanwhile, pursuit operations against the fleeing rebels led to another gunbattle at Purok Galaupan, also in in Brgy. Carabalan.
Col. Inocencio Pasaporte, 303rd Infantry Brigade commander, said that a member of the NPA died during the second encounter and his body was left behind by his fleeing comrades.
The identity of the suspected NPA member has not been established, as of this time.
Pasaporte said that seven back packs were recovered from the encounter site. — GB