A show of hands ended more than 30 minutes of discussions by members of the Sangguniang Panlungsod of Bacolod Sept. 21, that led to amendments of its Internal Rules and Regulations until 2025, particularly on the consolidation of SP committees and on chairmanship/membership.
It was the first hand vote in the 11th SP council, and the four who voted against the measure were councilors Renecito Novero, Em Legaspi-Ang, Cindy Rojas, and Israel Salanga, while councilors Al Victor Espino, Celia Flor, Kalaw Puentevella, Vladimir Gonzalez, Jason Villarosa, Simple Distrito, and Pao Sy supported the move to amend their internal rules.
Councilor Thaddy Sayson was the presiding officer, with Vice Mayor El Cid Familiaran designated as acting local chief executive from Sept. 15 to 25 since Mayor Alfredo Benitez is on official travel abroad. Councilors Lady Gles Pallen and Ayesha Joy Villaflor, the presidents of the Association of Barangay Captains and Sangguniang Kabataan Federation, respectively, were absent during the 12th regular session of the SP.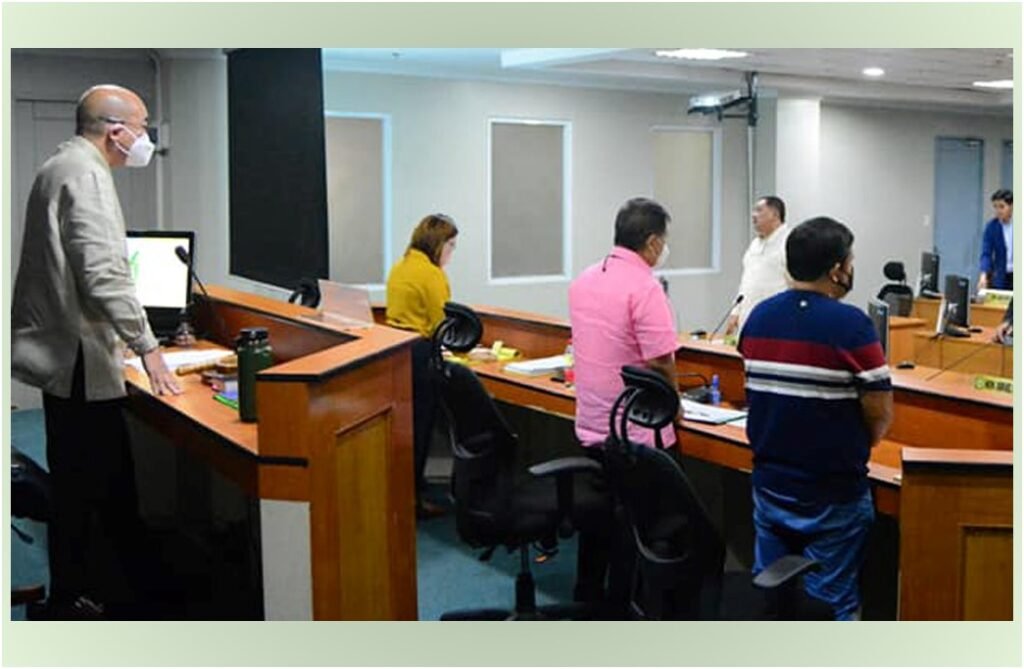 The amendments, proposed by Espino, who is the SP Floor Leader, include the consolidation of the standing committees, from 32 to 28, with the committees on Agriculture and Agrarian Concerns, and on Fisheries and Aquatic Resources merged into the Committee on Agriculture and Fisheries;
The committees on Social Defense, Peace and Order, and on Fire, Natural Disasters and Calamities becoming the Committee on Fire, Social Defense, and Natural Disasters; and the Committee on Women, Gender, Family and Childcare and Development, and of SOGIE or Sexual Orientation, Gender Identity and Expression, as pushed by Flor, who is the chairperson.
Section 12 on the chairmanship/membership was also amended.
From at least two committee chairmanships and at least two memberships, the new proviso states that "All members of the sanggunian must have an assigned committee chairmanship, vice-chairmanship and committee membership, while an ex-officio member is entitled to the committee as mandated by law".
The four councilors said that committee chairmanship should be based on skill and experience, and the assignment "fair and equitable, and not based on political dynamics".
Novero is chairperson of the Committee on Human Rights, Salanga handles Government Assets, Rojas chairs the Labor, Management Relations, and OFWs, and Ang the History, Culture, and Arts committee.
Another provision discussed at length was the so-called "ordinance day" during the first and third week of every month. "No ordinances shall be included in the Agenda during the second and fourth week of every month, not unless it is deemed urgent or it involves urgent matters wherein the delay of which may prejudice the government or its constituents, or proposed ordinances submitted for first reading"./CGC