The face to face celebration of the 30th Pintaflores Festival of San Carlos City in Negros Occidental dazzled spectators after two years of rest due to the pandemic.
Pintaflores dancers from six contingents flaunted their colorful costumes and wowed thousands of revelers in the street-dancing and ritual competition Nov. 5, from the city auditorium to the City Hall grounds.
One of the spectators from Bacolod City, Oscar Fernandez, said the Pintaflores Festival is one of a kind and also has its unique style, just like the MassKara Festival of Bacolod City.
He added that the unique costumes of the dancers, depicting the painted bodies of tribesmen in colorful flower designs, distinguish Pintaflores from other cultural festivals around the country.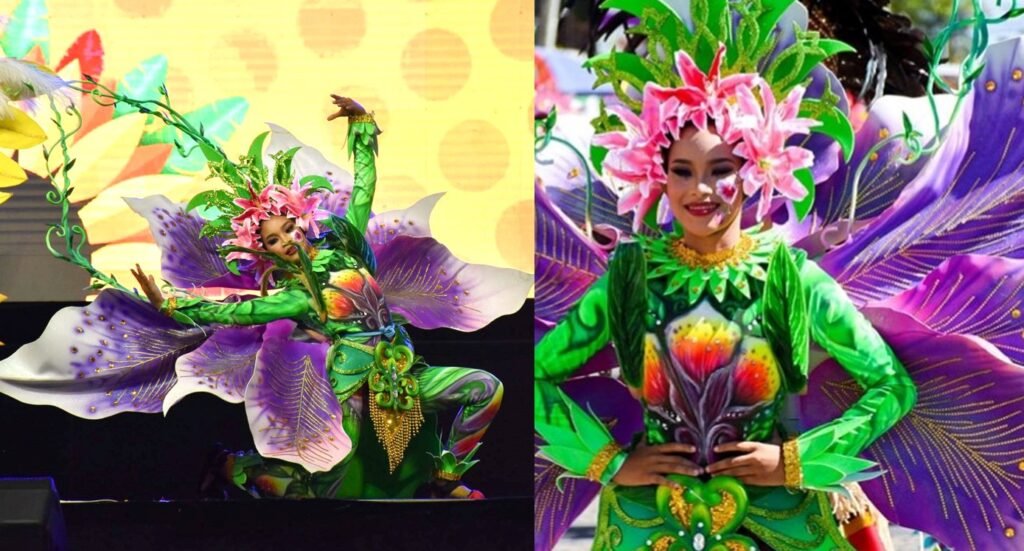 Tribu Lumad Sipawaynon, represented by the Sipaway National High School, took home the championship trophy, and won five of the 11 minor awards, including Best in Cat suit for common dancers, Best in Headdress, Best in Costume for common dancers, Best in Musicality, and Best in Street-dancing, the city said.
Tribu Euzkara of Julio Ledesma National High School was first runner-up and Best in Ritual.
Tribu Valmorados Lupedad of Central Philippines State University was second runner-up, Best in Human Flower Formation, and Best in Choreography.
Tribu Bidlisiw of Bagonbon National High School won the Best in Floral Face Paint and a consolation prize, along with the Tribu Sumilaw, represented by the Carlos Ledesma National High School, and the Tribu Busilak of Quezon National High School.
The champion received P150,000; first runner-up, P100,000; second runner-up, P75,000; and P20,000 for consolation prize winners.
Each contingent also received an additional P5,000 in cash, courtesy of National Defense former secretary Gilbert Teodoro, who graced the event.
Francheska Jerrey Fernandez of Tribu Euzkara was named Festival Queen and Best in Costume (Festival Queen).
The municipality of Vallehermoso's Carabao de Colores Festival dancers, first runner-up in the recently-concluded Buglasan Festival of Negros Oriental, were guest performers during the Pintaflores celebration.
The street-dancing and ritual competition was held in an open area since the City is still under COVID Alert Level 2, Mayor Renato Gustilo said. | San Carlos PIO photos