The new administration under President Ferdinand "Bongbong" Marcos Jr., or PBBM, must make sure that workers are not left behind in the government's roadmap toward economic growth.
Workers and their families must not be ignored and pushed aside instead they should be inspired to do their share in nation building. At the same time, issues on poor and inadequate wages and precarious, short-term jobs must be immediately addressed.
These were underscored by Alan Tanjusay, spokesman of the Trade Union Congress of the Philippines, in an exclusive Q & A with NEGROS WEEKLY following the president's State of the Nation Address on July 25.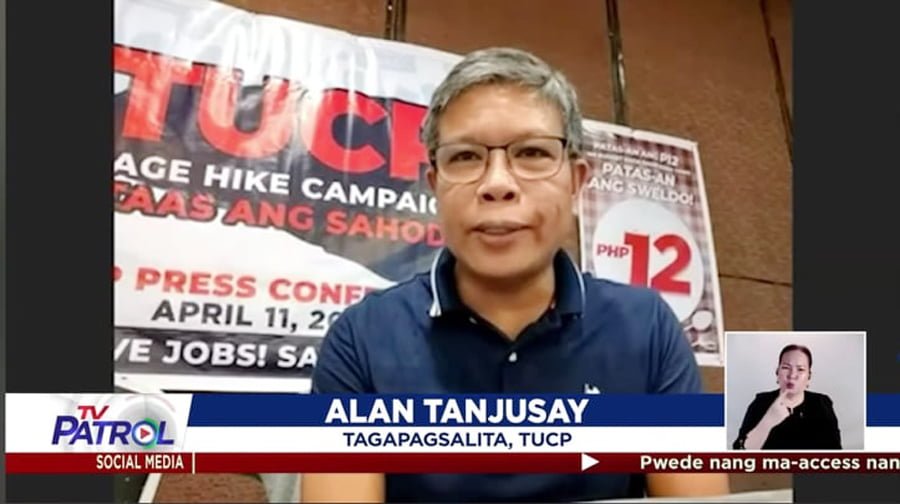 Tanjusay is a native of Isio, Cauayan, Negros Occidental, where he spent his early grade school days before he transferred to Pasay City, where he completed his elementary education.
He went to Arellano University for his secondary education and later attended International Electronic and Technical Institute and West Negros College. He is married to the former Ellen Mae Carnazo, his college sweetheart, co-member of the WNC Glee Club and a native of Ilog.
The couple has two children – aged 23 and 14. The Tanjusays ar now residing in Silang, Cavite.
Our interview with the TUCP spokesman:
In a capsule, what is the overall mandate of TUCP?
The core mandate of TUCP is to organize workers into unions in private and public sectors including organizing informal sector workers in informal economy and make sure they are empowered, protected and able nation-builders. It must also ensure the conditions for them to thrive are existing.
How did you become part of TUCP?
After 15 years in local and foreign news media, I applied and worked as policy advocacy officer in one of its affiliate labor federation the Associated Labor Unions. They saw my potential and ask me to be spokesperson. I started working in TUCP since 2011.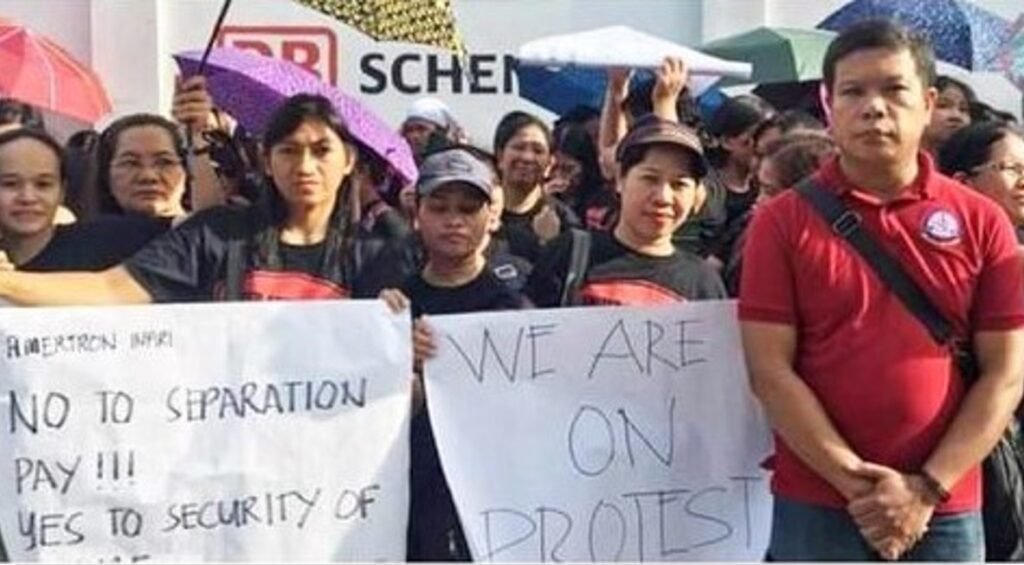 Specifically, what are your functions as TUCP spokesman?
As TUCP spokesman, I represent the labor sector in policy dialogues with government (executive, senate, house of representatives), business sector, and non-government organizations.
Please give your overall assessment of how the Duterte administration addressed trade and labor concerns/problems.
Former President Duterte is popular to workers and he knew how to charm them. He also knew the issues confronting workers particularly those that cancel workers and their families from experiencing shared prosperity but did only little to remove these conditions.
Any specific milestone/shortcoming under the PRRD administration?
Duterte's milestone for the labor sector is his enactment of occupational safety and health law, increasing the paid maternity leave for working mothers.
Duterte's shortcomings are his veto on Anti-Endo Bill and refusal to enact measures to change the wage setting mechanism that could have paved the way for improvement in the lives of workers.
What do you consider as the present trade/labor issues that must be immediately address to stabilize national conditions?
The issues on poor and inadequate wages and precarious, short-term jobs are issues that must be addressed if government really wanted significant improvements in the lives of workers and their families.
What concerns did President BBM a successfully or convincingly or concretely discuss in his SONA?
PBBM demonstrated he has a clear grasp and practical understanding of the problems besetting our country. And he seems to have the right track in addressing those problems. Let us see.
What issues did he fail to explain or vaguely/poorly discussed in his SONA?
PBBM didn't tackle labor issues particularly wages and job security of tenure of workers.
Any trade/labor concern you wished he should have given priority or importance?
PBBM should have prioritized how he would make sure workers will not be left behind as the government strives towards achieving economic growth targets.
Your overall rating of BBM's SONA.
It was good in a sense he seemed to have concrete and acceptable strategies in governing the Filipino people.
What are your general hopes and aspirations for the trade/labor sector under the BBM leadership?
I hope workers and their families are not ignored and pushed aside under his administration. I aspire PBBM would be able inspire workers in building back the nation better.
Any Wish List for TUCP in the months/years ahead?
I wish PBBM will not veer away from his vision of improving the lives of the poor and he would continue to be in touch and grow deeper with the people and not away from them.
Your personal massage to Negrense labor/trade leaders and sectors.
Negrense labor leaders particularly those rising ones must pursue excellence and never allow adversities and challenges to defeat you from achieving the purpose and mission they were called. – NWI
Screenshot from an ABS-CBN newscast of a TUCP press conference