Mayor John Rey Tabujara of Cauayan, Negros Occidental said Sunday, Feb. 6 he will be the first to be inoculated once the COVID-19 vaccines are rolled out in his town.
"I'll get the first dose to dispel fears and to convince doubting townsfolk that the vaccine is safe," he said.
Tabujara, 37, is apparently the first town mayor in the province to publicly declare his decision for vaccination.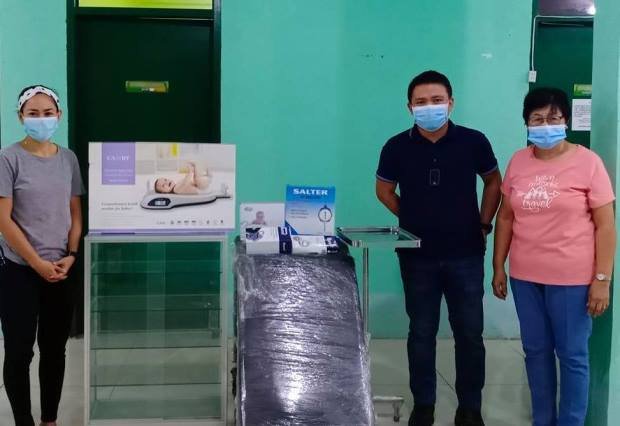 Town officials have earlier monitored a number of residents being reluctant to be vaccinated for fear of adverse results on their health.
Tabujara is the mayor of the town which has the largest population in the province – at around 115,000.
He said the town is initially allocating P10 million for the vaccine procurement.
"It means reaching about 50 percent of those qualified for the vaccination," he said, adding that the town targets 80 percent of the residents to be inoculated.
He expressed confidence that the national government will support LGUs in procuring more vaccines to reach the widest possible number of people.
Tabujara issued late last week a memorandum directing national government offices in the town and barangays to list employees and residents who are willing to get the vaccines.
Residents who want to get the vaccine are urged to register at their respective barangay halls.
As part of the list-down activity, the mayor urged the barangay officials to conduct a "rekurida" to ensure that information gets to the widest possible number of people in their respective areas.
Health personnel, led by Dr. Ayessa Hugnatan, are conducting a campaign for residents to sign up for the vaccinations, he said, "but we can't force those who are not willing to be inoculated."
The health personnel's information campaign aims to educate residents of the need for people to get COVID vaccination.
The listing of residents will run until late this week.
By then, Tabujara added, we can determine the actual number of people to be inoculated.
The Cauayan local government, he said, is finalizing plans for the vaccination and other requirements based on the guidelines of the Department of the Interior and Local Government.
At the same time, officials said that vaccinators who are conducting the ongoing measles rubella and polio immunizations will be utilized for the COVID inoculation. – AVDC