An equivalent of three days of normal rain was experienced in just about two hours Saturday evening in Bacolod City, flooding 13 barangays and major thoroughfares and causing heavy traffic and route diversion.
Floodwaters, from street gutter-level to knee-deep in some residential areas, forced affected residents to evacuate and seek temporary shelters in evacuation centers.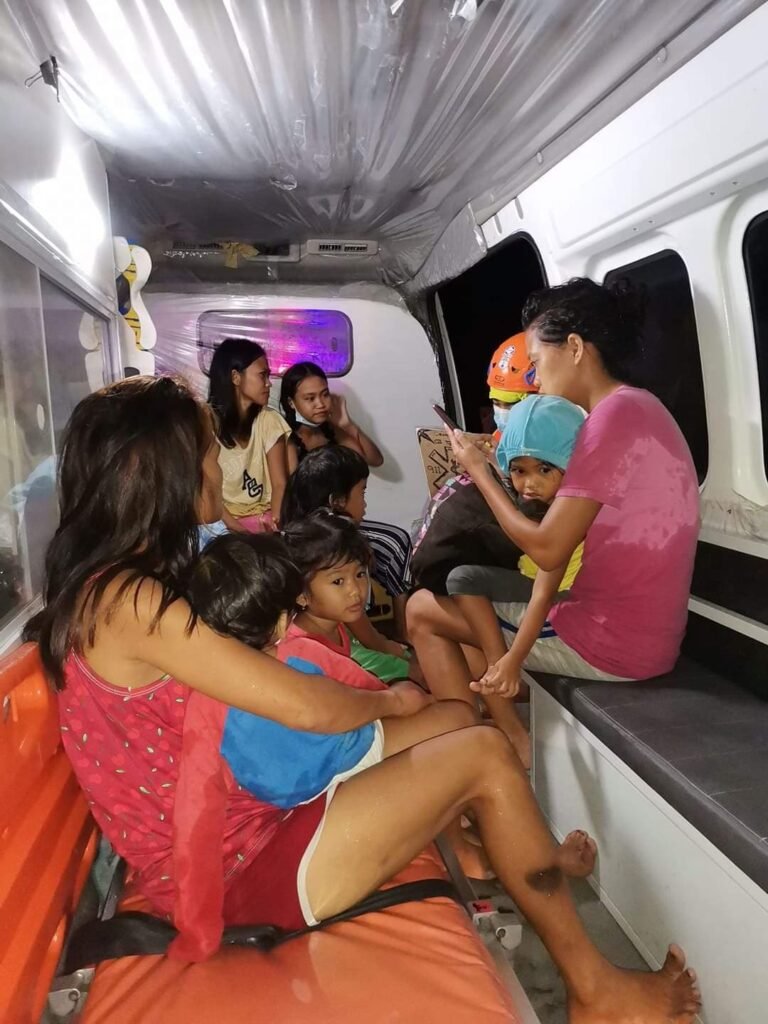 Barangays with reported flooding included Sum-ag, Bata, Mandalagan, Taculing, Mansilingan, Cabug, Alijis, Montevista, Pahanocoy, 3, 4, and 6. Above gutter-level floods were recorded from 9th Street Lacson, down to Bangga Carvic in Mandalagan.
Bacolod City cluster head for Disaster Risk Reduction and Management Operation, Joemarie Vargas, said the torrential rain that started about 5 p.m. up to past 7 p.m. on June 5 was estimated at 82 millimeters and good for three to four days in a normal raindrop for the season.
It also came with heavy thunderstorm and mostly affected Bacolod City, instead of the neighboring local government units, like Murcia, Bago, Talisay, and Silay as previously forecasted.
Vargas said Barangay Sum-ag has the widest area affected by flood which resulted in the evacuation of more than 15 families after several houses in puroks Mainabyanon and Mabinuligon were inundated.
The CDRRMO will look into reports that one cause of the flood in Sum-ag was a dike project of the Department of Public Works and Highways in the barangay, he added.
In Barangay Mandalagan, particularly Purok Carvic, several families were also forced to leave their homes for several hours when floodwater reached waist-deep, particularly in houses near the creek.
The volume of water also slowed down traffic and made some areas impassable to light vehicles, like sedan cars, especially along the northbound terminal and the flyover in Barangay Bata.
In Barangay Alijis, a senior citizen and a minor were rescued and brought to the Corazon Locsin Montelibano Memorial Regional Hospital for treatment of their bruises after a wall of a bodega collapsed near their house.
Peter Sanchez, head of the Emergency Management Service of CDRMMO, said some residents were also slightly injured because of the incident but were taken care of in the barangay with the help of Rescue 911 personnel.
Residents living near a creek in Barangay Montevista were also asked to leave their houses and go to the nearest evacuation center because the strong water current may endanger them.
Six persons also were responded to and given aid by the CDRRMO in Florence Ville, Barangay Pahanocoy, after some houses were flooded.
Most of the affected residents have returned home Sunday morning and were given assistance, like food packs, by their barangays. – MML