Silay City Mayor Mark Golez condemned the latest atrocities perpetrated by the New People's Army rebels, who claimed responsibility for the burning of three heavy equipment used in quarry operations in EB Magalona, Negros Occidental, recently.
The NPA Roselyn Jean Pelle Command issued a statement claiming responsibility for the burning and destruction of the three heavy equipment on April 12 in Barangay Consing, EB Magalona, adding that those were used in the quarry operations at the Malogo River that caused damage to the environment.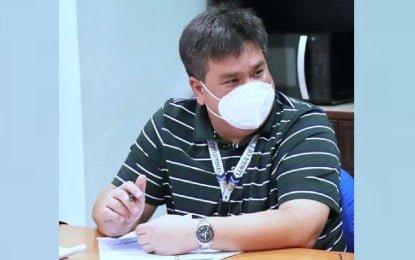 Rebel group spokesperson, Ka Cecil Estrella, justified the destruction of the heavy equipment, and said their action was successfully carried out in response to the clamor of the people to punish large-scale quarrying operations blamed for the flooding in the 3rd district of Negros Occidental in January.
Estrella claimed that units of the RJPC-NPA carried out punitive action against the destructive quarry operations of Golez, by burning his three backhoes in Hacienda Vista Alegre, Barangay E. Lopez, Silay City.
But Golez, in his statement, said he is not engaged in any quarry operation and he did not own the heavy equipment burned by the rebels in Sitio Buenos Aires, Brgy. Consing in EB Magalona, that is not in the jurisdiction of Silay.
He said the NPA's reason did not justify the destruction and created fear among the populace.
He added that quarry operations help in the Build, Build, Build program of President Rodrigo Duterte, especially the construction of farm-to-market roads to bring progress to residents in far-flung areas.
Golez stressed they are very strict in the enforcement of quarry regulations, especially in Silay City.
It is very clear that what the group, that is opposing development in far-flung areas, did was a "heinous crime," he said, adding that the rebels' violent activities should be condemned.
The group, meanwhile, also claimed responsibility for the death of Elmer "Neneng" Ortencio, 45, of Hacienda Margarita, Barangay Consing in E.B. Magalona.
Estrella said Ortencio was an active agent of the Army's 7th Intelligence and Security Unit based in Camp Lapu-Lapu, Cebu City, and he was a legitimate military target as evidenced by the identification cards and ISU mission orders seized from him by RJPC operatives.
The NPA also confiscated a .38 caliber revolver with ammunition, a cellular phone, and a handheld radio. – GB