Former Negros Occidental 3rd District Rep. Alfredo "Albee" Benitez yesterday declared his intent to seek the mayoral seat of Bacolod City in next year's elections. That is, if the Election Regulation Board dismisses the opposition to his transfer of voter registration filed by three Bacolodnons.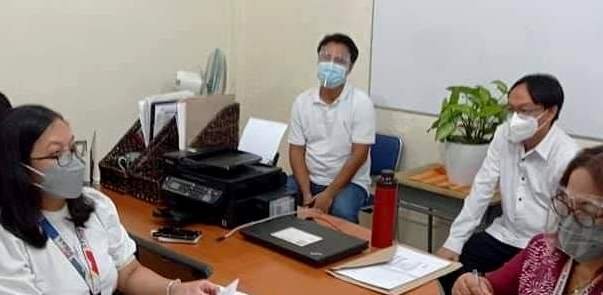 Benitez, who attended the ERB hearing yesterday at the Comelec office with his legal counsel, met the three complainants, who were also accompanied by their lawyer.
          The former congressman later told the media that there were no questions for him at the hearing, since his counsel has already answered the complaints. But since the oppositors submitted a position paper, Benitez said he is given three days to submit his own position paper, after which, the ERB will make its decision.
Benitez also announced that he has decided to run for mayor of Bacolod City in the 2022 elections, in response to the growing clamor for change.
"I've seen enough, I've heard enough, the clamor of the people is undeniable. I am officially running for mayor (of Bacolod) in the 2022 elections," Benitez said.
He added that Bacolod City is drowning in corruption and lacks direction. The city, he said needs good governance and better leadership.
"I have nothing personal against Mayor Bing (Leonardia). The people wants change and I can not turn my back on them," Benitez said. — MML