The vaccination rollout of the Negros Occidental Provincial Health Office at the Negros Residences in Bacolod City has been temporarily suspended this week since the Capitol operation is limited until Jan. 28, to give way to disinfection.
Provincial Health Officer, Dr. Ernell Tumimbang, said the temporary suspension will give a much-needed rest for the vaccinators since some of them are also showing flu-like symptoms.
Tumimbang said they will wait for an advise next week on when to resume the vaccination activity at the Negros Residences. But he clarified that the vaccine rollout in the towns and cities of the province continues.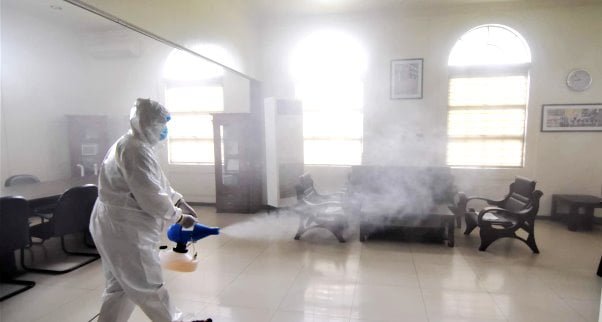 He said 300 to 500 vaccine seekers from Bacolod and the towns and cities of Negros Occidental are being catered to at the PHO Resbakuna Center.
He added that, as of last week, the province already vaccinated 53 percent of the target population. Tumimbang said one reason for the slow vaccination is the effect of "Odette", especially to residents in southern Negros, as health workers attend to those severely affected by the typhoon.
Last week, the Bacolod City government also suspended the vaccination activities at SM City Mall and the Ayala Malls Capitol Central, after several vaccinators tested positive for COVID, prompting the Emergency Operations Center to order a full disinfection.
The vaccination rollout will resume on Jan. 29 at SM and Jan. 30 at the Ayala Malls. | MML