Hard work and sleepless nights – amid the coronavirus disease pandemic – finally paid off for these two law graduates of the University of St. La Salle in Bacolod City, who were best buddies in school and group mates during the review for the Bar examinations.
Broadcaster-journalist Jose Marty Go and Robert Jan Torres, technical staff of Bacolod Councilor Cindy Tan-Rojas, are among the more than 100 newly-minted lawyers from Negros Island, and part of the 8,241 passers out of 11,402 takers, for a national overall passing average of 72.28 percent.
The two recalled the many difficulties and travails they experienced, before that unforgettable moment on April 12 when they learned that they made it, they had passed the professional licensure examination for lawyers.
MARTY GO
"Before the exams, my experience was full of stress, uncertainty, and anxiety," Marty told The Negros Weekly. "Aside from the Bar exams, we had to hurdle the antigen test which would determine if we get to take the exam or not, so we had to self-isolate while reviewing."
He said the two-day exams on Feb. 4 and 6 were physically and mentally draining.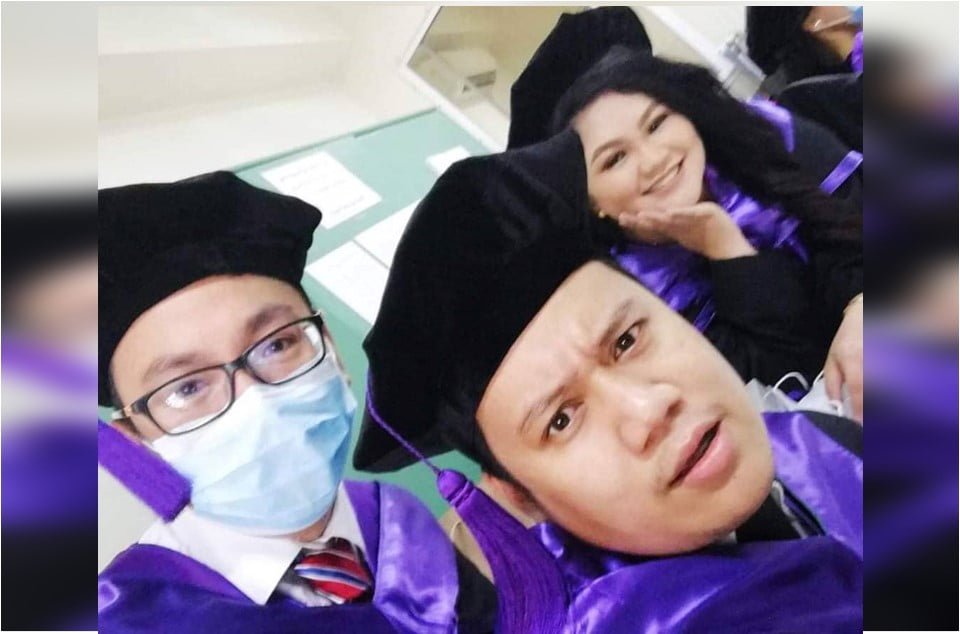 With the COVID-19 pandemic still very much around, Marty said examinees had to remain silent all the time, and observe social distancing while health personnel in full Personal Protective Equipment strictly monitored them.
"After completing the exams, I felt a huge sense of relief. I get to spend more time with my family and friends after isolating myself for more than a month while reviewing," Marty said.
And then, such exhilarating joy, he said, when the results of the 2020/2021 Bar examinations were released by the Supreme Court (SC).
"Finally, all the hard work and sleepless nights have paid off.
"It started with a dream. It took a lot of sacrifices, dedication, and faith in God. The journey was never easy, but everything fell into place in God's time," Marty said.
ROBERT JAN TORRES
His work as technical staff of councilor Rojas became a good distraction for Robert as he waited for final words on when the Bar examinations would take place.
The 2020 and 2021 licensure exams, usually conducted in the four Sundays of November in Manila did not push through after COVID struck and devastated not just the Philippines but most of the world.
Because of the pandemic restrictions and lockdowns, the SC decided to introduce reforms in holding the Bar, like the digitization and regionalization of the examinations, and shortening it to two days. It set the exams initially on Jan. 23 and 25 this year, but moved it to Feb. 4 and 6 due to Typhoon Odette and because of exposure to COVID of a big number of examinees and Bar personnel.
"Before the Bar exam, grabe ang uncertainty nga na batyagan namon because of the COVID surge and the typhoon. Na move naman liwat ang scheduled date. We were also required to undergo 12 days in isolation in order na ma make sure nga ma negative kami sa antigen test," Robert said, adding that a nonreactive antigen test was a prerequisite in taking the exams.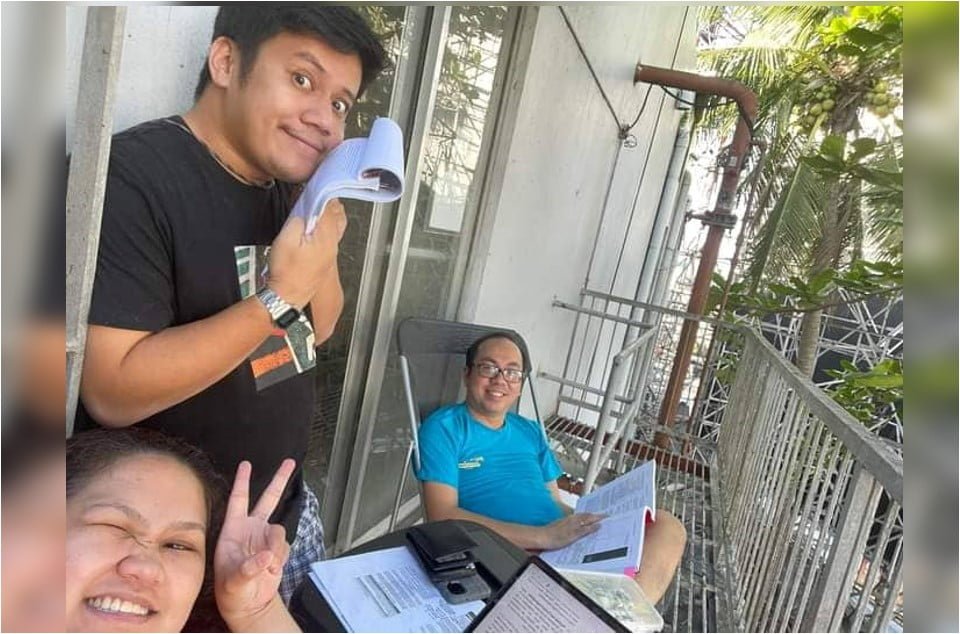 "During the Bar exams, for me dako na bulig ang pag regionalize ka testing areas (with USLS as one of the 31 sites). Indeed, there was a feeling nga may home-court advantage kami psychologically.
"After the Bar exams, nag sige lang ko work under sa kay Councilor Cindy Rojas. Naging welcome distraction para sakon ang work ko while waiting for my result…kay biskan papano naka bulig sya nga di ko mag nerbyos," Robert said.
He said that he was eating lunch with Councilor Cindy and her husband, former councilor Bobby Rojas, when the results came out. "Kanami gid sang celebration namun kag naka palakpak gid kame. After that, I informed my family and then called my fiancée to tell her the good news."
Robert said being a working student and a front-liner during the pandemic taught him to appreciate his free time. "Simply put, every free time I get, I see to it nga maka tapos ko basa biskan one lang ka topic."
He said he is not sure yet which law office to join after the oath-taking on May 2. "But definitely, I will still be with my boss, Councilor Cindy, as her technical staff."/NWI