Negrense rural women, who exceled in agricultural productivity and support the food security agenda of the provincial government of Negros Occidental, were feted during the Provincial Women Summit and Awarding Ceremony at the Negros Residences in Bacolod City Nov. 25.
The awardees are Rural Improvement Club members and officers from cities and municipalities of the province.
They are Dolores Ceralbo of Don Salvador Benedicto, Outstanding Rural Women; Rizalian Women's Association, San Carlos City, Outstanding Rural Improvement Club; Beverly Ordinario of Valladolid, Outstanding Rural Women Entrepreneur; and Aida Gando of San Carlos City, Outstanding Women Practicing Fisheries Activity.
They each received P10,000 in cash prize, certificates, and tokens.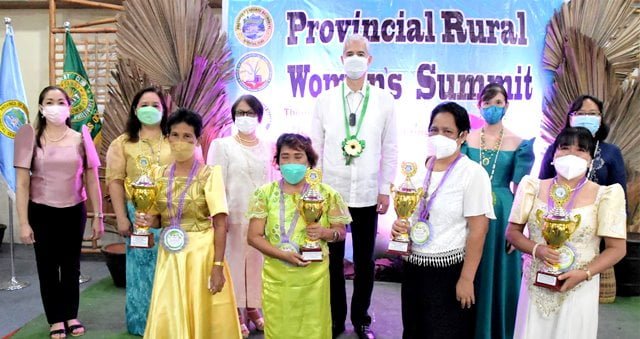 Gov. Eugenio Jose Lacson, who handed over the awards to these women, said that women can do more for the agriculture sector if they are properly empowered and are given proper access to the resources they need, like education, skills training, and market knowledge.
"These awards are affirmations of what you are doing right. May this event renew our commitment and inspire us to do more for 'cultivating food for all'," he added in a press release from the Capitol, and urged everyone to continue the generous dedication in uplifting the lives of farmers through the establishment of programs, linkages and networks that promote women's empowerment and productivity.
The activity is a collaborative program of the Office of the Provincial Agriculturist, GAD Focal Point System, and the Rural Improvement Club.
The activity was also attended by Board Member Rita Gatuslao, chairman of the Sangguniang Panlalawigan Committee on Agriculture, GAD coordinator Carmelita Fantilanan, provincial RIC president Ana Maria Braza, executive assistant to the governor and PGFPS action officer, Marie June Castro, and OIC provincial agriculturist Dina Genzola. | NND