Provincial Inter-Agency Task Force action officer Rayfrando Diaz yesterday said that some of the Negros Occidental local government units reported zero COVID-19 cases, as infection all over the province steadily declines based on the report from the Provincial Incident Management Team.
"So far, we are on the right track. I hope that this is the end of our suffering due to COVID-19 pandemic," Diaz said, noting that COVID-19 active cases in the province dropped to 166 as of March 2.
Negros Occidental is presently under Alert Level 2, while the highly-urbanized Bacolod City is on Alert Level 1.
Diaz hopes that the province will have new classification by March 16.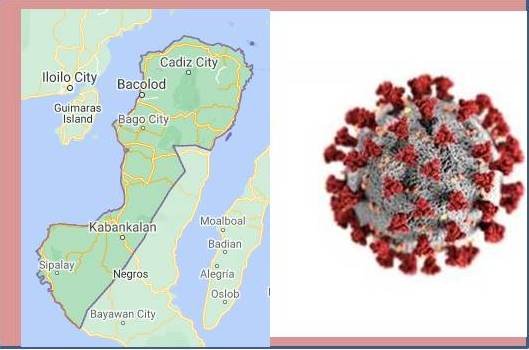 He also said that the three major quarantine facilities in the province is now empty of occupants, while the Cadiz District Hospital, a designated COVID treatment facility, has only 13 active cases with 113 beds vacant.
"This is really a good sign and I hope it will stabilize," Diaz said. He suggested that the new CDH annex building can start accommodating non-COVID cases if the infection rate will further go down in two weeks.
He added that nurses and medical technologists assigned in quarantine facilities are now engaged in the vaccination drive.
On the other hand, the four-day work arrangement at the Provincial Capitol remains in effect, as of this time.
If the province will be placed under Alert Level 1 starting on March 16, Diaz said "that is the time that we can recommend to Governor Lacson that a 5-day work week at the Capitol be resumed."
He said that even with the four-day work arrangement at the Capitol, employees work on Friday from their respective homes to complete unfinished tasks.
The provincial government of Negros Occidental is also eyeing the re-opening to tourists of the Mambukal Mountain Resort in Murcia by next month, Diaz said.
He said that power was only restored in Mambukal on March 2, almost three months after Typhoon Odette damaged some parts of the resort and toppled trees and power lines.
With electricity now restored, Diaz said improvement works and repairs of the damaged facilities will start, such as the installation of the P2.5 million worth of street lights inside the resort and the repair of the dam. | GB