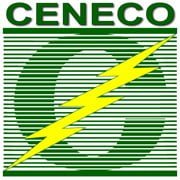 Consumer group Power Watch, headed by its convenor Wennie Sancho, welcomes the appointment of Atty. Danny Pondevilla as the new General Manager of Central Negros Electric Cooperative (CENECO) and hopes to discuss with him various consumers' concerns.
Sancho said the appointment of Pondevilla might be the response of National Electrification Administration on the letters they sent citing various concerns such as power rates and alleged over contracting entered into by members of the CENECO board with power producers.
Pondevilla was appointed by NEA Administrator Edgardo Masongsong as concurrent manager of Ceneco and the Northern Negros Electric Cooperative (NONECO).
He already met with the members of the CENECO board and labor union last week and scheduled to sit down with members of Power Watch to discuss his plan of allowing a representative from the consumer sector to be an observer in all project biddings to promote transparency.
Pondevilla intends to re-organized the members of the Bids and Awards Committee of CENECO.
The consumers group wants to discuss with the new manager the proposal of establishing a Power Advocacy Consumer Council (PACC) that will accommodate complaints and concerns from consumers.
Sancho said the proposal has been submitted to the CENECO Consumer Welfare Division head Roel Venus and they are set to sign a Memorandum of Understanding for the creation of the council. — MML