Governor Eugenio Jose Lacson and Negrenses are mourning the death of Tarlac Rep. Carlos "Charlie" Cojuangco, who formerly served as mayor of Pontevedra and congressman of the 4th District of Negros Occidental.
Cojuangco was 58.
In honor of his contribution to the development of Pontevedra and the 4th District of the province, the Philippine Flag is now flying at half-mast in front of the Provincial Capitol Building in Bacolod City.
China Jocson, wife of Cojuangco, announced his death Feb. 22.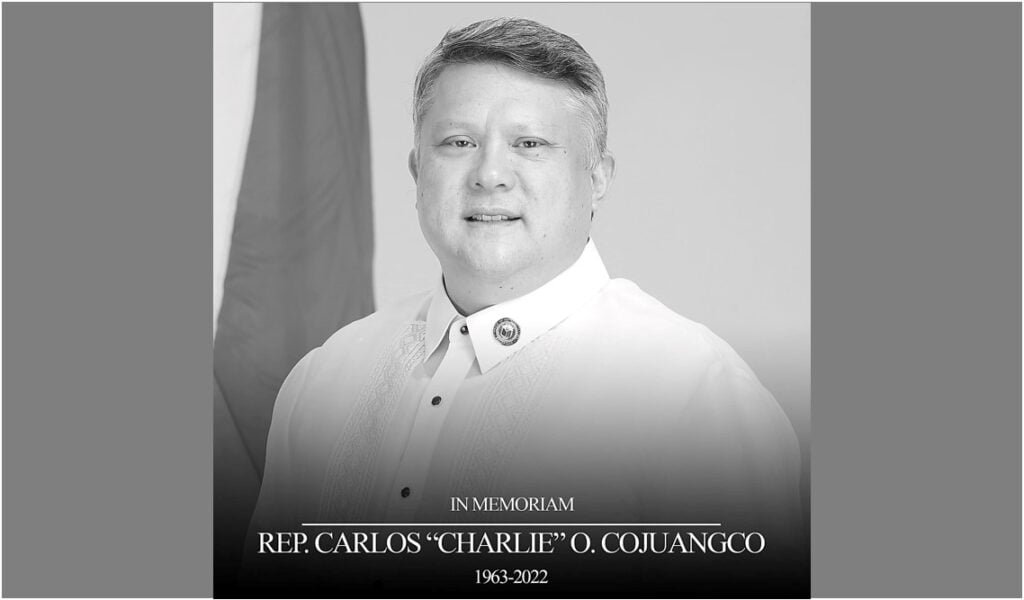 "It is with a heavy heart that we regret to inform you that my husband, Claudia and Jaime's father, Carlos "Charlie" Cojuangco, has passed away," she said in a Facebook post. No other details were provided.
Charlie was the youngest son of the late business tycoon, Eduardo "Danding" Cojuangco, who passed away in June 2020.
Lacson said he is extending his sympathy to the family of the solon.
"I think we can always remember what he has done for Negros Occidental while he was still the 4th district representative and as mayor of Pontevedra," he added.
Charlie served for three consecutive terms, from 1998 to 2007, as 4th District representative. He also served as mayor of Pontevedra town, from 1992 to 1998.
"Although we were not always in touch, the few times we were together, he always thought about progress," Lacson said.
Cojuangco was up for reelection for his third term as congressman of the Tarlac 1st District, but was substituted by his son, Jaime.
He suffered a brain aneurysm while he was participating in a drive circuit race in Pampanga Oct. 26 last year, and subsequently underwent surgery.
Meanwhile, Bacolod Lone District Rep. Greg Gasataya also extended his condolences to the friends and family of Cojuangco.
"It was nothing short of an honor and privilege to have been able to serve the Filipinos with Rep. Charlie in the halls of Congress as a fellow Negrosanon, member of the Nationalist People's Coalition, and vice chairperson of the Committee on Appropriations," Gasataya said in his Facebook post.
"His legacy as a public servant and philanthropist will surely resonate across generations," he added. | GB