Negros Occidental Governor Eugenio Jose Lacson Thursday said they are eyeing the implementation of the Universal Health Care Act in the province in 2024.
"Hopefully by then, the budget will be downloaded to the province and it is our obligation to liquidate," said Lacson, who led the UHC Summit at the Ayala Malls Capitol Central in Bacolod City Nov. 24.
Dr. Renato Limsiaco, senior vice president, Special Assignment on UHC Administration of Philhealth Insurance Corp., said that if Negros Occidental has to enroll all its 2.6 million population in primary healthcare alone, it will involve billions of pesos in funding, on top of the hospital reimbursement of PhilHealth.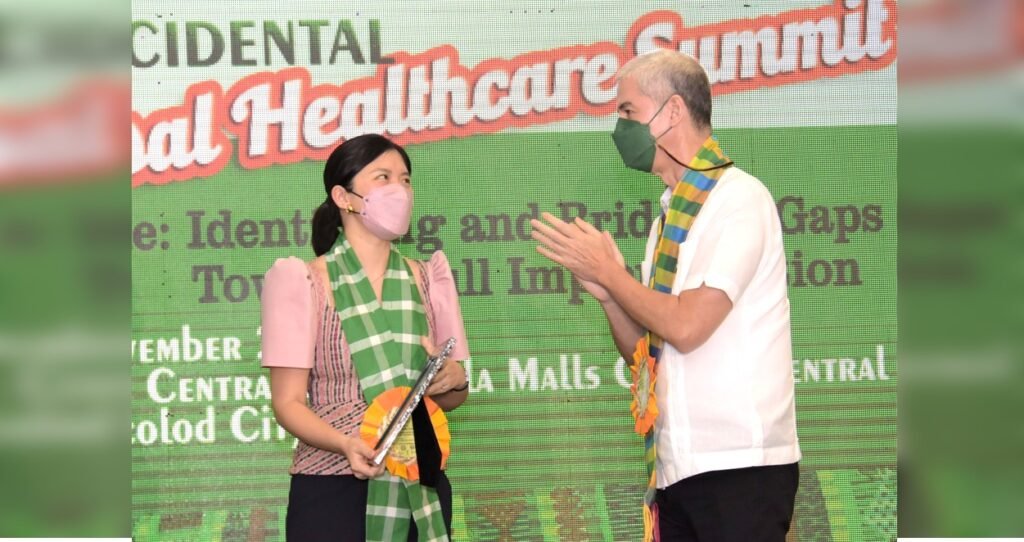 As of this time, Negros Occidental has 19 healthcare facilities, with six others applying for accreditation, Limsiaco said.
In order to avail of UHC funds, Limsiaco said that the Negros Occidental provincial government and the 31 LGUs have to set up the Integrated Local Health System and come up with a management integration system.
Lacson admitted that Negros Occidental is still "very far off" from an ideal situation as per the UHC Act.
Right now, we have the whole 2023 to do our assignment in order to enjoy the benefits of the UHC Act, the governor said.
If there will be zero billing later in primary healthcare and hospitalization, Lacson raised the possibility of de-establishing the Negros Occidental Health Care Program.
But, in the meantime, NOCHP is still very helpful to our constituents, he added.
"While we tried to manage the health crisis brought by the COVID-19 pandemic, and adopted all necessary measures, as allowed by circumstances, to meet the novel and exacting demands of healthcare, there is no time more fitting to robustly implement the UHC Act and adopt the needed reforms now," said Lacson in his speech.
Health Undersecretary Beverly Lorraine Ho, one of the Health Summit speakers, gave an overview and update on the implementation of UHC, while Provincial Health Officer, Dr. Ernell Tumimbang, discussed the UHC progress in the province.
Participants include some mayors, led by Victorias City Mayor Javier Miguel Benitez, who chairs the Association of Chief Executives Negros Occidental, and who signed a pledge of commitment to engage and support the implementation of the UHC Act./GB