Thirty-six electric jeepneys manufactured in China and bankrolled by Jiangsu Fengchuen, a mostly Korean company that is into the assembly and export of e-vehicles and EV batteries, will arrive in Bacolod City by end of November this year.
The e-jeeps are preordered by Cebu People's Multi-Purpose Cooperative that is operating the modernized People's Jeep plying the Fortune Towne-Central Market route in Bacolod City, to add to its existing 24 units.
In preparation for the e-jeeps arrival, Jiangsu Fengchuen has set up its Philippine headquarters in Bacolod City, and is already registered as e-Future Motors Philippines Inc. with the Securities and Exchange Commission just last week.
BK Shin, e-Future Motors Philippines Inc. chief executive officer, said in a press briefing at their office yesterday morning, Sept. 22, that they initially invested about P11.5 million for the setting up of its HQ in Bacolod.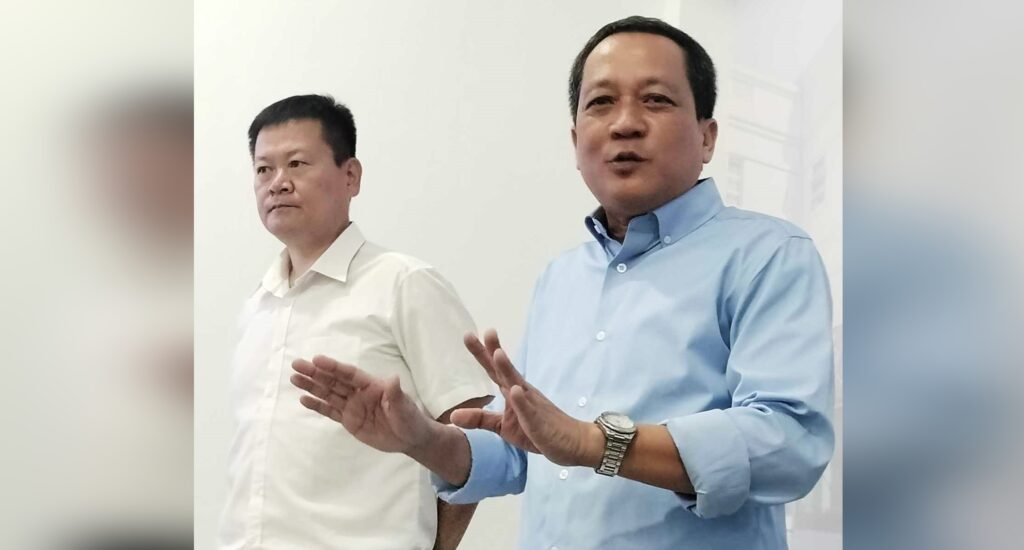 Robert Cerrada, e-Future Motors Bacolod chief operating officer, said their e-jeep has an introductory price of P2.4 million each, as what has been agreed upon when Mayor Alfredo Benitez and Jiangsu Fengchuen chairman Li Longde initially met in China in January this year.
Cerrada said they met with individual jeepney operators in Bacolod Thursday and most of them expressed interest in buying the e-jeep since "they have seen the advantages of using e-jeep over a fuel-based vehicle".
The operators, however, were concerned about the pricing, he added.
Cerrada said they have asked Benitez if he could request the Department of Transportation for some subsidy for the operators, and the mayor said he will talk with the DOTr about this concern.
He said they will also train for free the drivers and especially the technicians in the operation, maintenance and diagnostics or troubleshooting of e-jeeps, especially the batteries that are of high maintenance.
Shin and Cerrada reiterated that Bacolod is the pilot city for the company's investments and future plans, including the establishment of charging stations, and an assembly plant for e-jeeps in three to five years, depending on the market acceptance.
Jiangsu Fengchuen earlier proposed to invest about P10 billion for an EV plant in Bacolod.
In February, the Sangguniang Panlungsod authorized Benitez to sign a memorandum of understanding with Jiangsu Fengchuen New Energy Power Technology Co. Ltd. on the establishment of an e-jeepney assembly plant in the city to boost local economic growth.
Under the MOU, both the city government and Jiangsu Fengchuen agreed to support the establishment of an e-jeepney assembly plant, and the building "of a modern industrial park with key technologies and components of electric vehicles centering on the e-jeepney assembly plant in Bacolod."/CGC