The 1st Mayor Albee Benitez Table Tennis Cup opens 10 a.m. Wednesday, Oct. 5, at the ground floor of the Ayala Malls Central Capitol Central in Bacolod City.
Councilor Claudio "Kalaw" Puentevella will represent Mayor Benitez in the opening rites, while guest of honor is Philippine Table Tennis Federation president Ting Ledesma, who will also be playing in the team event.
The three-day tournament is under the auspices of the Balik Yuhum Foundation, headed by MassKara Festival director, Atty. Pinky Mirano-Ocampo, in partnership with the Table Tennis Legends Association of Bacolod (TTLAB), headed by chairman Jacksi Go, president Rudy Sy, and vice-president Nicky Puentevella.
Spearheading the tournament organizing committee are Makoi Jong (tournament chairman / event facilitator), Michael Yanos (tournament manager), Jojo Jalandoon (tournament secretary), and committee members Jacksi Go, Rudy Sy, and Mogie Gindap.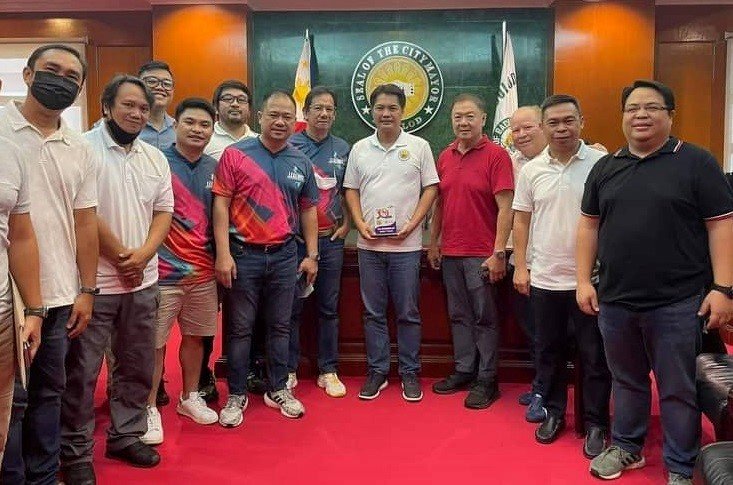 Expected to see action in the age group category (16 under, 12 under, and 10 under) are 130 paddlers while 33 teams will vie for the titles in the team events (National Open, Negros Open, and Invitational Executive Category).
The age group categories will be played via round robin system in the elimination round, and via single knockout system in the quarter finals and finals. For the team events, the matches will be played via single-doubles-single format.
Some national and local table tennis stars are expected to play in the tournament, among them are Bacolod City's very own paddlers Kheith Rhynne Baldemoro Cruz and Sheryl Mae Otaneź, who are current members of the national women's table tennis team.
Cash prizes, trophies and medals await the winners of the team and individual events./PR