President Ferdinand Marcos Jr. has directed Bacolod Mayor Alfredo "Albee" Benitez to come up with a position paper, as to the proposed joint venture agreements between local government units and renewable energy power suppliers, with the aim of bringing down the high cost of energy.
Benitez will have to present the position paper before the Energy Regulatory Commission.
Marcos gave Benitez this instruction during his visit to Bacolod City for the 43rd MassKara Festival Oct. 23.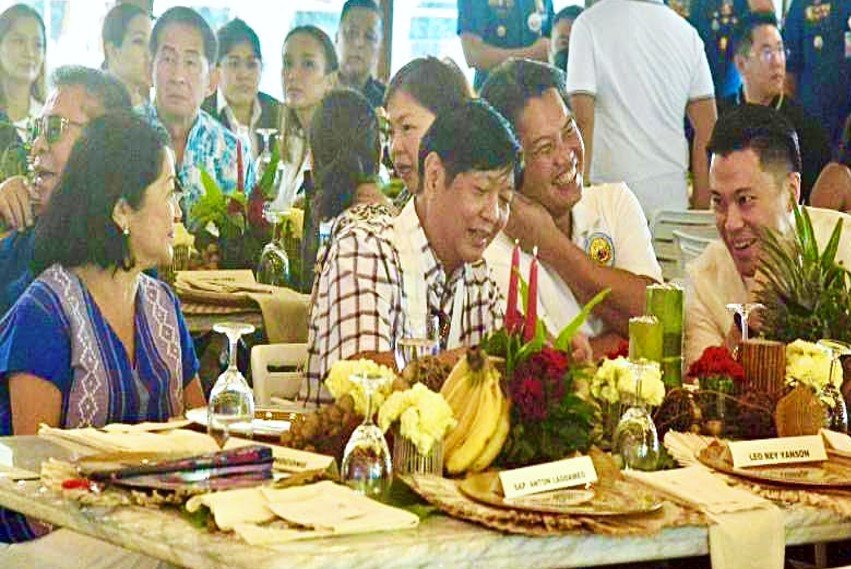 The president also discussed with local officials possible amendments to the Electric Power Industry Reform Act (EPIRA), to make use of renewable energy to bring down the cost of power.
Under the EPIRA law, producers are prohibited from selling power directly to the user.
"The idea of a joint venture agreement between LGUs and RE providers could most likely reduce electric costs for consumers," Governor Eugenio Jose Lacson, who attended the briefing, said.
Despite being known for producing solar and geothermal energy, electric cooperatives in Negros Occidental get their energy sources from coal, which is now expensive, Lacson said.
Whatever the opinion of the ERC on the matter would be the basis of an amendment to the EPIRA law, Marcos said in a press statement issued by the Office of the Press Secretary./GB