In the next three years, the Central Negros Electric Cooperative will be under the leadership of Jojit Espadero Yap. And while she initially rejected the idea of joining the CENECO Board of Directors, much less, as its president, Jojit said she accepted the challenge as she wants to help protect the consumers' rights and promote their welfare.
Behind the docile demeanor of Jojit is a character strengthened by tribulations in life.
"I was born in Barangay Biao in Binalbagan, the youngest among the three children of farmers Sabas Espadero and Rogelia Marcon," Jojit shared to the NEGROS WEEKLY as she recalled walking seven to eight kilometers to reach San Blas Academy in Payao when she was in high school.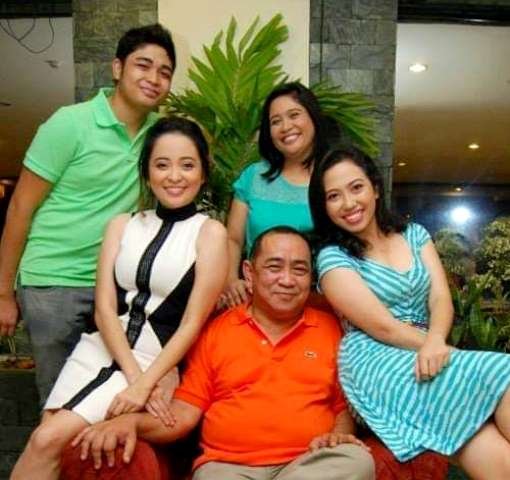 Her parents tried to send them all to college but when paying for tuition and other school fees became a struggle, Jojit was asked to drop out from the Central Philippine Adventist College in Murcia, where she was studying for her bachelor's degree. But she never gave up on her dreams of finishing college.
"I was able to convince my parents to enroll me at West Negros College, where the tuition was lower. I graduated in 1989 with a degree in Mathematics. It was also at WNC where I met my husband, Horace," Jojit said.
They were classmates. The sharp and brainy Horace, a transferee from the University of the Philippines Diliman, impressed everyone, including Jojit. They got married in 1991. Jojit was then only 21 years old.
"I worked as a substitute teacher in Barangay Biao after graduation. I also conducted tutorial classes at Bacolod Tay Tung High School, where my three children studied, to make ends meet. Horace worked as consultant for different groups," she said.
No stranger to hard work, Jojit managed to juggle raising their three children – Kaye Marie, Wende Marie, and Jan Nico – while keeping her tutorial job. The two older girls are now medical doctors while her son has his own computer gaming business and dabbles in farming and politics.
"Jan Nico is the No.1 kagawad in our barangay, Brgy. 32, while Kaye is a doctor to the barrio of the DOH (Department of Health) and Wende just passed her medical board exam last March," Jojit said.
It was in 2015 when Horace and some of their friends encouraged Jojit to run as one of the directors of CENECO. They know that she is more than qualified to represent District III or Central Bacolod in the cooperative's board.
"The rest is history, I won. I got re-elected and, this year, was voted as president of the cooperative," she said.
Knowing that the position requires more than just her skills as a Mathematics degree holder, and organizer of various medical missions, Jojit said she studied all the issues confronting CENECO. She poured over research materials and held consultations to get a better understanding and full grasp of the power supply needs of the areas served by CENECO, brownouts, delayed applications, privatization, and workers and consumers' concerns, among others.
"My life is full of challenges. I am confronting all these the way I always did…one at a time," Jojit said.
The new president of the CENECO Board may seem docile. But behind the easy going demeanor is a character toughened by life's challenges. A woman of strength and iron will, who draws inspiration from the success of her children, and the love and encouragement of a husband who happily steps back, to let her shine. – DEM