Trust the instincts of a young lady, who knows her priorities, to decide how she wants to celebrate her milestone of a birthday – her 18th, considered as a "coming out" of sorts for girls into young adulthood.
Such is the stuff that Keana Biglete Ravello is made of. A scion of two prominent families in Dumaguete City, she is the eldest daughter of Kenneth Ravello and Stephanie Biglete Ravello, themselves a good-looking twosome as campus sweethearts in Silliman University not too long ago.
Steeped in the Filipino tradition, Keana has always been very family-oriented, enjoying the company of her cousins and loved ones as she was growing up in Dumaguete and before the family migrated to California, USA.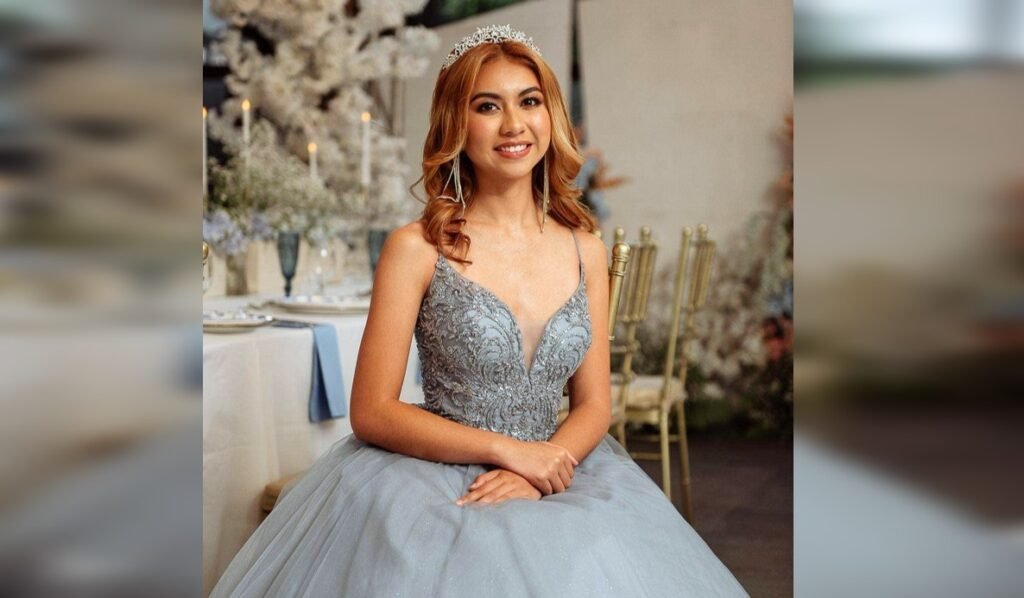 It was just the right thing then for Keana to share her happiness as she turned a new leaf in time for a family vacation this month, although her birthday really falls in December.
"I know my parents really wanted to push to celebrate my debut back home in Los Angeles. They wanted to rent out a venue and invite all my friends," relates Keana, adding that she was very hesitant to agree to their plans because she wanted to spend her birthday with family and travel. "So, in the end, we traveled to Greece. At that time, we couldn't come to the Philippines due to restrictions," lamented Keana.
She confessed to knowing how important a debut is in the Filipino culture. She said her mom Stephanie would show her nice photos from her own grand debut. "And, as much as I would have enjoyed it back in California, I wanted to hold it off until I came back home to the Philippines. I didn't want this to be another celebration my family here in Dumaguete would have to see only on Facebook again and comment or leave a like. I wanted them present to celebrate with me. I knew I couldn't celebrate it without my whole family here with me. So, here I am and here we are," Keana rejoined.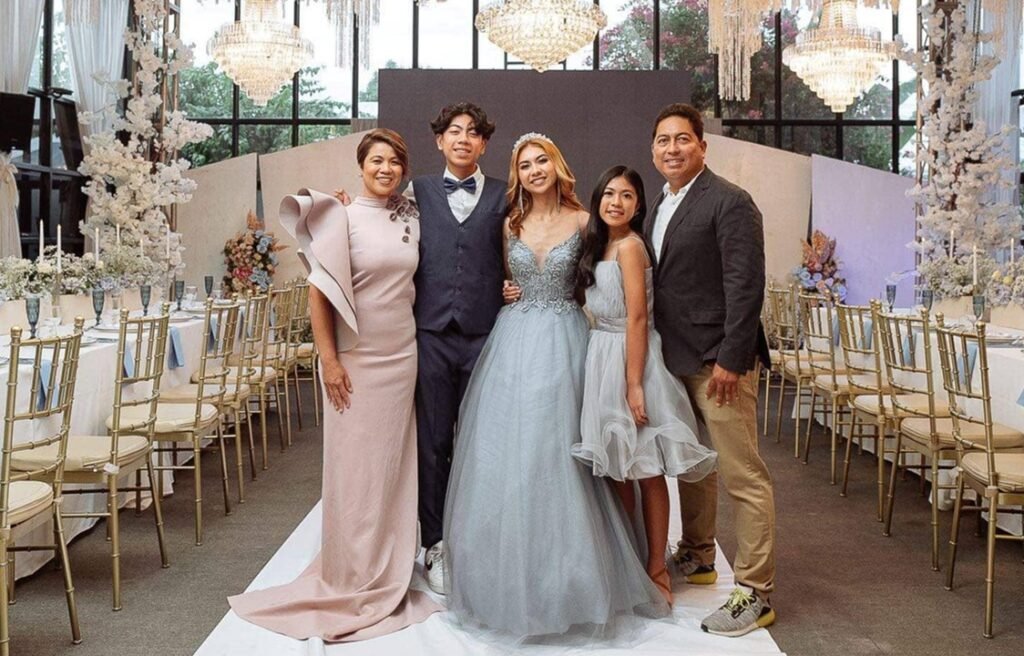 It was a beautiful and fun-filled evening for Keana at the plush Vineyard, an events place right at the heart of the city, as relatives and friends of both the Ravello and Biglete families ate to their hearts' delight and danced the night away – as it was like there was no two-year lull because of the pandemic. The place was transformed into a breathtaking setup, courtesy of local suppliers and artists, befitting a princess like Keana.
Her parents could not ask for more of her as she had just graduated from Notre Dame High School in California with magna cum laude honors. She was a member of the Honors Society since her first year in high school and enjoyed a California Scholarship Federation. Among her extra-curricular activities were as president of the Notre Dame High School Filipino Club, the Notre Dame High School Ambassador for four years, secretary of Dear Asian Youth, media manager for Haven Club Ambassadors, and Senior Christian Leader.
A certified open water diver, Keana is a combination of the best characteristics of her Dad and Mom, who are both outdoorsy and into sports, not to mention her paternal grandfather, Buddy Ravello, and paternal great-grandparents, Jose and Sofia Ravello, who are well-known as sports enthusiasts and, in fact, were all Physical Education professors at Silliman University. The Bigletes likewise operate a dive center in Dumaguete.
Keana will soon be entering the University of San Francisco, a Jesuit school, where she plans to major in biology. According to her, she dotes on her Dad's only sister, Dr. Daphne Ravello-Rana, her Auntie Missy, an obstetrician-gynecologist who "many of you don't know literally helped me so that I can ride the bus to and from school every morning for my four years at Notre Dame High School."
All in all, it was a very memorable debut celebration for Keana, which she shared as well with her two siblings – Kenzo, 14, who is entering Notre Dame High School, and Kiffany, 10, who studies at St. Augustine Catholic School.
As her parents enthused that evening, "You made us cry with tears of joy and love when you finished high school with top honors. We pray for you, for pride today, hope for tomorrow, and for love and support to go with you always."
Indeed, as Keana said in her list of shoutouts, "I made it through with my family. Thank you!"/NWI