Eddie "Ed" Guillem is a true-blooded Bacolodnon, who is willing to sacrifice and persevere to make his dreams a reality.
Ed was once your everyday man in the street, a former vendor at the Libertad Market in Bacolod, who worked hard and persevered for a better future. He endured all and went through blood, sweat, and tears to pursue his goals.
His faith in God did not waver, and his hard work and perseverance paid off as he eventually became one of the most successful businessmen in Bacolod.
Despite his success, Ed did not forget his humble beginnings. He established the now famous Bagsakan at Libertad Market to help vendors and consumers alike from even outside of Bacolod, since the area that is operating 24/7 offers goods and other basic items, spices, fruits, and vegetables directly from the farm at affordable prices.
He also organized the sidewalk vendors so that they can have a voice and receive assistance from the government and benefit from the many programs and projects of the city.
These vendors encouraged Ed to run as member of the Board of Directors of the Central Negros Electric Cooperative so that he can help more people.
Ed was elected president of the Ceneco Board from 2003 until 2007. In a span of one year, he helped turn Ceneco from "a poor to an outstanding cooperative in 2004", number one electric coop in Negros Occidental and number two in Western Visayas.
His initiatives at Ceneco led to the recovery of more than a megawatt hour of electricity, amounting to around P6 million, during the anti-pilferage campaign in 2005, and the coop was named the Most Improved Cooperative that same year by the National Electrification Administration.
Ed could have just enjoyed the fruits of his many years of labor, play basketball, do workouts, some malling and leisure walks. In fact, he plans to do just that, since his son Charles, and daughters Katrina Vera and Demi Claire have graduated and their futures secured. Only the youngest, Christine Nicole, is still in school, taking up a medical course.
But the blessings that he's been receiving triggered him to run for councilor of Bacolod in the May 9 elections. Ed said he wants to return the blessings from the Lord through good service to Bacolodnons.
And of course, Ed said he can't say no to Mayor Evelio Leonardia, who asked him to run and help the city. He said the mayor has appointed him as member of the City Development Council, and he is thankful for the trust and confidence that he can help the local government in terms of investment, and programs that will benefit small and medium enterprises, him being a former vendor, who understands the plight of everyday man and woman.
His campaign slogan, "Halin sa Merkado, Handa Mag Serbisyo", characterizes Ed's aspiration in the Sangguniang Panlungsod. His No. 1 priority is market development and maintenance. "Markets are the windows of Bacolod to local and foreign visitors," he told The Negros Weekly, so there's need to ensure that the markets are clean and sanitized, with well-equipped facilities.
The provision of livelihood opportunities is another priority, since there would be no economic growth if residents do not have jobs and money, and third is education, as Ed believes that having a good education "is a step closer to success".
Ed himself invested money in education. He got an Economics degree from the University of St. La Salle, and studied Bachelor of Laws from the University of Negros Occidental-Recoletos.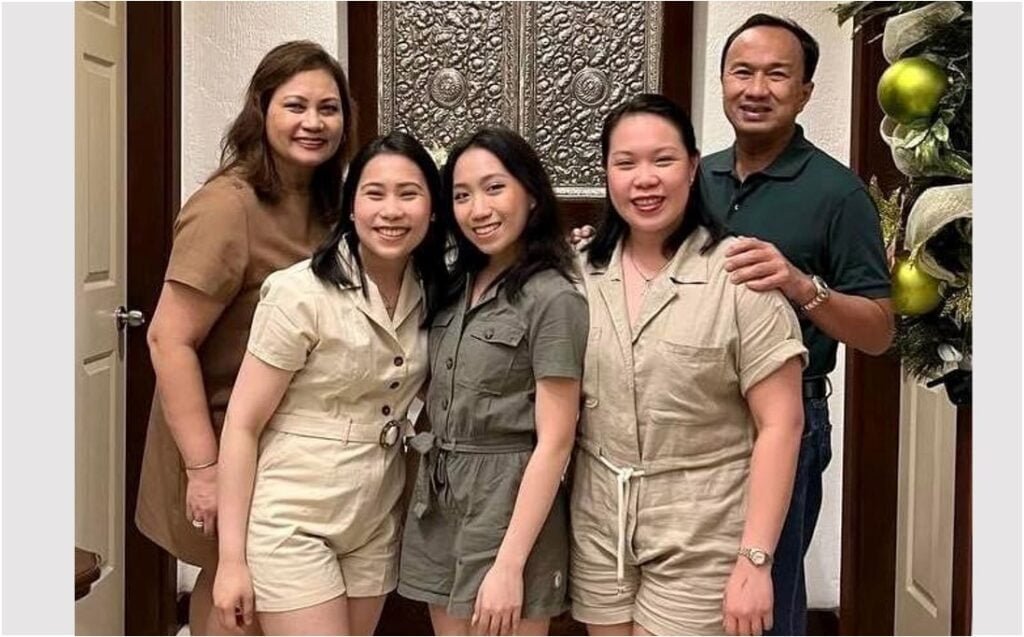 His children all graduated from top universities: Charles a Mass Communication alumnus of USLS; Katrina Vera from De La Salle University with a degree in Finance, and a Masters with honor from the University of California Los Angeles; and Demi Claire, who graduated cum laude with an Economics degree at DLSU, did legal management, and special studies at Harvard. Christine Nicole is taking up medicine at the King's College in London.
Ed persevered without depending on others, and said he is very proud that he and his wife Tina instilled in their children the values of determination, focus, and dedication in their studies, to be God-fearing and religious, and to stay away from vices.
He said he is proud of his leadership and experience, especially while at Ceneco and his market initiatives that benefited Bacolodnons and Negrenses. He looks at pressure and controversies as challenges that he will surpass with his steadfast faith in God and determination.
"Let these things speak for themselves. I become successful with no backer. At the end of the day, it's a matter of performance and what you did to help your fellowmen," Ed said on why he should be elected councilor of Bacolod. "With God's grace and the help of Bacolodnons, five years from now, I would still be serving the people. I will return the blessings that I've been receiving through quality service."/NND