A new college in technology and business made more affordable has come to the highly urbanized Bacolod City.
"There is no better place to bring affordable and modernized Business and Information Technology education than in Bacolod City, with its steady socioeconomic growth, and steadfast commitment to development while preserving the beauty of the local culture," said Derrick Latreille, Chief Learning Officer of the Mapúa Malayan Digital College and Co-founder of Ayala Education.
"Bacolod makes for an ideal community where our college can thrive. With the emergence of new employment opportunities available for Bacolodnons, we at MMDC are hoping to launch learners' careers through the provision of college programs focused on developing skills for in-demand specializations in the job market," he added.
Latreille said Bacolod is an emerging digital city, hailed by the Department of Information and Communications Technology (DICT) as a "Center of Excellence" for Business Process Management, based on the rise of its local talent, infrastructure, and economic environment.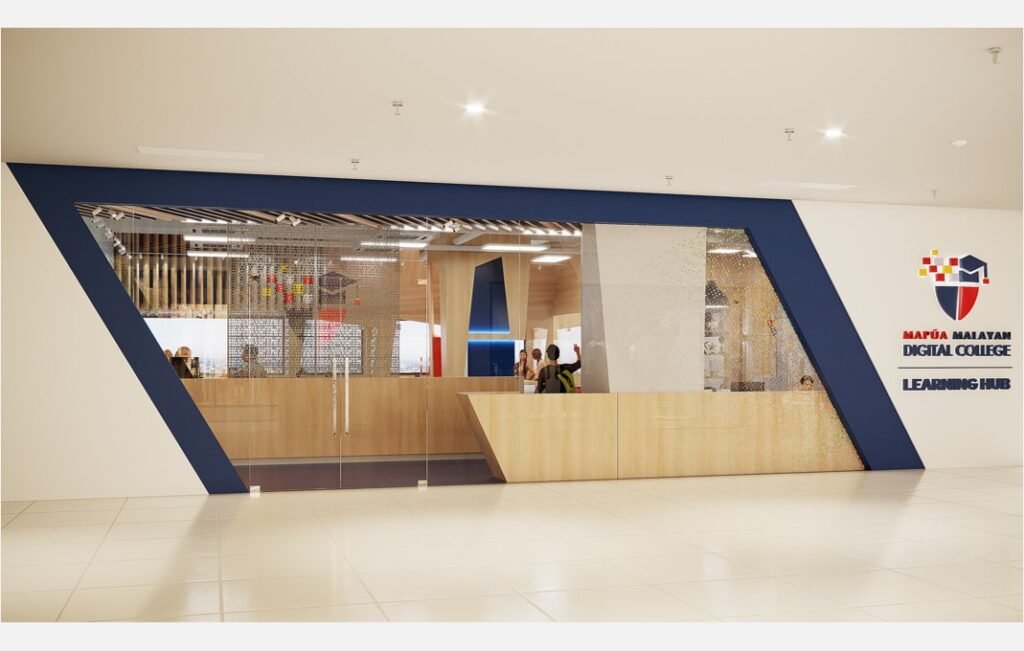 There is an opportunity to support the local education landscape and provide students and young professionals with access to academic excellence and an affordable learning experience that will continue to fuel the region's digitalization and economic growth.
"We can work with Bacolodnon and Negrense students, who are keen on digital life and a digital-first education. We appreciate the opportunity to bring the heritage of the Philippines' premier Engineering college to Bacolod to help serve local small and medium enterprises (SMEs) and attract more large enterprises to the region," Latreille said.
Frank Carbon, chief executive officer of the Metro Bacolod Chamber of Commerce and Industry, said at the launching of the MMDC April 21 that 90 to 95 percent of SMEs in Bacolod have capitalization of P15 million and below.
Asked about their take on a reimagined higher education to bring Bacolod to greater heights, Carbon said: "What we need are graduates who will not become employees, but will turn into visionaries and entrepreneurs."
Sharon Ciocon, Ayala Malls General Manager and Ayala Business Club Chairman, who was also at the launching, said there's need for "future-ready" individuals, who are proactive and will go beyond the usual job description.
Engr. Dennis Tablante, MMDC Executive Director, said the digital-first college is offering IT and Business programs because we want to make sure students graduate with the skills they need to thrive in the workplace and grow businesses, then contributing to the further growth of Bacolod.
MMDC focuses on technology and business, areas that are in-demand by both students and the industry. Specializations in IT include Data Analytics, Software Development, and Network and Cybersecurity.
The Specialties in Business Administration major include Marketing Management, Operations Management, and Human Resource Management. These degrees are designed by instructional design professionals, with experience in the academe and the workforce.
"Mapúa University has always been at the forefront of innovation, and Mapúa Malayan Digital College is our latest proof. MMDC is also one of our efforts to address the need to provide affordable quality education to more students nationwide through a new approach that directly addresses the challenges faced by Filipino students," Dr. Reynaldo Vea, president and chief executive officer of the Mapúa University, said.
Latreille said Bacolodnon and Negrense students can start contributing to the future of the city and the province. "Industry goes and industry grows where labor is capable. With MMDC's reputable college program that takes on a new, digital-first approach, we look forward to unlocking exciting new career opportunities and advancements for Bacolodnons and Negrenses in IT and business-related fields," he added.
The Mapúa Malayan Digital College (MMDC) is now accepting BS Information Technology students, and BS Business Administration freshmen students, for the school year 2022-2023, with classes set to start on August 24.
MMDC is a better college made more affordable for you. Learn more about its Scholarship Options by visiting https://www.mmdc.mcl.edu.ph/scholarship-and-tuition/
Students may inquire or enroll by visiting www.mmdc.mcl.edu.ph. – NND