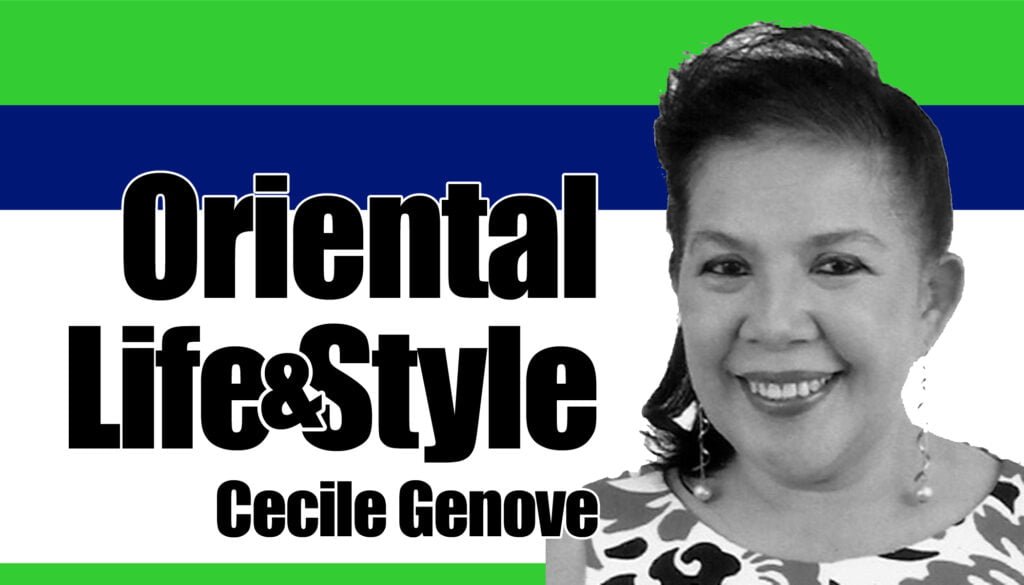 Trust world-renowned award-winning film director Brillante Mendoza to come up with another sureball blockbuster in Viva Films and Center Stage Productions latest offering, "Sisid," that premiered via livestreaming on Vivamax Plus on Wednesday, January 19 and on March 18 on regular Vivamax. With Direk Brillante at the helm, enthusiasts will certainly be treated to a topnotch delineation of characters just as the Cannes Film Festival has recognized his creative efforts not too long ago. 
The movie is topbilled by Viva Films' growing roster of young talents, namely former beauty titlist Kylie Verzosa, Christine Bermas, Paolo Gumabao, and Vince Rillon.
With the onslaught of livestreaming today, watching films has taken a turn, hopefully, for the better with great storylines, fine acting, crisp editing, and sensitive directing. As Direk Brillante said in the press conference last Friday, January 14, "Film making has taken a 360-degree turnaround. But, thanks to the gung-ho attitude of Viva Films, despite the many challenges, we are still able to bring entertainment to the Filipino people. Slowly, our industry workers are beginning to get back on their feet."
This was likewise intoned by Kylie Verzosa, who was given a break after she won in a national beauty pageant, that she hopes she would have more projects in the future if Viva Films would give her the trust and confidence.
As the title of the movie implies, "Sisid" is set in the beautiful island of Pola, Mindoro and, yes, it has a lot of on-shore and underwater scenes, not to mention the breathtaking scenery.
Paolo Gumabao plays Jason, a marine biologist, who visits the island with his wife, Abby portrayed by Kylie. Jason is tasked to lead in the rehabilitation and preservation of a fish sanctuary in the area. There, Jason meets his diving assistant, Dennis played by Vince Rillon.
As they work together, Jason learns bits and pieces about Dennis and his family, while Dennis is moved with Jason's passion for his work. They also find themselves in contradicting problems when Dennis got his girlfriend Tanya portrayed by Christine Bermas pregnant, while Jason and Abby have been struggling to have a baby for years, but to no avail because of Abby's illness.
As days go by, Jason and Dennis develop romantic feelings for each other, eventually giving in to their desires. But, their affair takes an unprecedented turn when Abby finds out about Jason and Dennis' affair and catches them in the act. Abby's shock from her discovery made her illness worse, resulting in her hospitalization. Jason now has to choose between Abby and Dennis, and someone will be left brokenhearted.
The Brillante Mendoza touch is once again manifested with his treatment of a sensitive plot, baring not just skin, but displaying a gamut of emotions and drama. "I am happy that the cast is not only very cooperative, but also open to trying out new things," said Mendoza.
"We put our trust on Direk Brillante to bring out the best in each one of us. He handled it very professionally, as expected, and we only have him to thank for ensuring that we come out really well in our respective portrayals," Gumabao said.
The complex emotions, twists and turns in relationships are part of a blockbuster movie as film fanatics today have become more discriminating and demanding. Because this is on livestream, the production can oftentimes go beyond the usual and mundane to sthe delight of the viewers.
"Sisid" started streaming last Wednesday, January 19 on Vivamax Plus, the newest pay-per-view service of Viva for only Ps 299.
Regular streaming starts on March 18 on Vivamax Philippines, Hong Kong, Taiwan, Thailand, Malaysia, Indonesia, Singapore, Japan, South Korea, Macao, Vietnam, Brunei, Maldives, Australia, New Zealand, the Middle East, Europe, Canada, and the USA.
For local subscriptions, you can subscribe using the Vivamax app and for Ps 149, you can watch-all-you-can for one month, and you can pay using your debit or credit card, GCash, or PayPal account that's linked on your Google, Apple and Huawei App Gallery account. – NWI