The Commission on Elections said Negros Occidental and Bacolod City have 1,924,662 voters as of last month, after the Election Registration Board approved on Oct. 18 the registration of new voters for the May 2022 polls.
Provincial Election Supervisor, Atty. Ian Lee Ananoria, said the number may hit two million after the registrants in the extended voter registration from Oct. 11 to 30 go through the ERB hearing on Nov. 11.
Bacolod City has 320,920 voters.
Atty. Kathrina Trinio-Caña, city election supervisor, said more than 20,000 voters may be added if the applicants in the registration extension are included.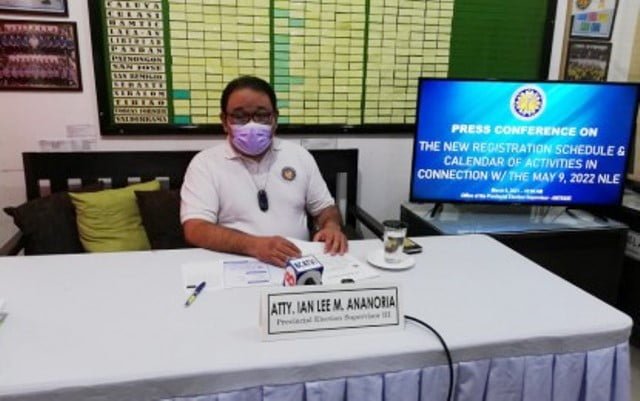 Among the component cities of Negros Occidental, Kabankalan City with 32 barangays has the most number of registered voters at 104,200, followed by Bago City with 24 barangays – 98,655 voters, and Cadiz City, with 22 barangays, has 95,511 voters.
Silay City's 16 barangays have 88,591 voters, San Carlos City – 85,515 voters from 18 barangays, Sagay City – 83,655 voters from 25 barangays, and Himamaylan City – 72,962 voters from 19 barangays.
The 3rd District cities of Talisay and Victorias have 66,023 and 61,507 registered voters, respectively.
Escalante has 61,208 voters, Sipalay City – 54,261, and La Carlota – 44,518.
Ananoria said that a special ERB hearing will be held Nov. 11, so the last day for the filing of petitions against any registrant will be on Nov. 9.
There are 662 barangays from 19 municipalities and 13 cities in the seven legislative districts of Negros Occidental, including the 61 barangays of the highly-urbanized Bacolod City.
The Comelec is urging candidates to review the spelling of the encoded names while waiting until November 15, which is the last day of the filing of substitution.
The provincial Comelec will send the final list of candidates to its regional office, for submission to the main office in preparation for the official printing of ballots.
Ananoria added that it is the Comelec Legal Department that will determine nuisance candidates and they will be informed properly. — MML