The United Negros Drivers and Operators Center (UNDOC) joined the petition submitted by the National Transport Group in Metro Manila for a P3 increase in the minimum jeepney fare.
UNDOC secretary general Diego Malacad said they joined the move in the national level since this can be easily heard by the national offices.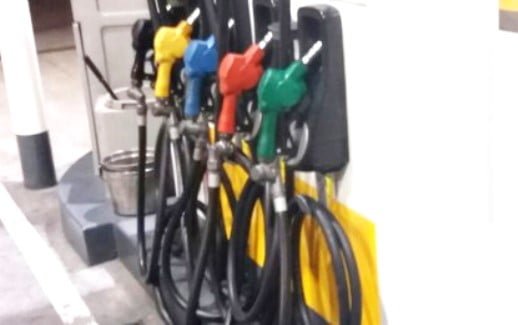 The Land Transportation Franchising and Regulatory Board Office in Bacolod, the proper agency where they should submit their petition, is closed,
Malacad said, adding that petitioners from Negros Occidental cannot easily go to the LTFRB Regional Office in Iloilo to submit their petition for a fare increase because of travel restrictions.
UNDOC data show that from January to the first week of this month, the cumulative increase per liter of gasoline already reached P17.95, and 16.50 per liter of diesel.
Oil companies also announced Saturday another big time fuel price increase, starting Oct. 19, at P1.40 to P1.50 per liter of diesel, and P1.80 to P1.90 per liter of gasoline.
Malacad said that with the continuing fuel price increases, coupled with the required limited number of seats in public utility vehicles due to health protocols, the earnings of drivers have been severely affected and there is need to increase the fare.
Meanwhile, a protest action is set Friday by UNDOC against the series of big-time increases in the prices of oil products.
Malacad said 25 to 30 vehicles will join their caravan from the Bacolod Government Center, passing the main streets of Bacolod, and will end at the Iglesia Filipina Independiente Church along Burgos-Gatuslao, where a forum on the unabated increases in the fuel prices will be held.
Forum participants are expected to come up with a resolution asking the government to suspend the implementation of the 12 percent value-added tax on oil products, as well as the Tax Reform for Acceleration and Inclusion, or TRAIN law.
The protest action will start with a noise barrage at 8:30 a.m. — MML