What's in the hearts and minds of young Negrenses as they give honor to, express their love, and show their thankfulness for their moms in celebration of Mother's Day?
NEGROS WEEKLY compiled the thoughts of these zoomers as they reflect on the influences and impacts of their mothers to their lives.
The sun may set, but a mother like you is someone I will never forget, your name is Trinidad – it will never grow old; it is engraved in my heart in letters of gold. Mommy, you may not be appreciated by many, but you know I am fond of loving things which are less appreciated by others. You are this unnoticeable creature yet I've noticed every single kindness within you and every little beauty that you possess. Thank you for your love and light.
Mama, thank you so much for your endless hard work for us. You know that we care for you as much as you care for us. I really appreciate the efforts you make every single day and all the love you give to me and my siblings. I promise that I'll always be a good daughter and I will successfully reach my goals for you. I love you so much more than you know. Please stay healthy because without you, I am just nothing. Happy Mother's Day, Mama.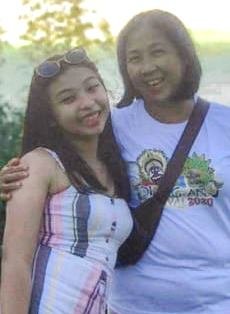 Thank you, God. Your blessings are many and majestic. Thank You for bestowing my mother upon me. She is selfless and caring. She is warm-hearted and kind. She is industrious and dedicated. She has taught me so many valuable lessons and led me through all of life's difficulties. Above all, I am grateful that I can still express my gratitude for her invaluable role in my life.
To my incomparable mother, I may not say this in person but I appreciate you so much — your sacrifices, your efforts and your never-ending love for me. Thank you for inspiring me to become the best version of myself. I am and will always be grateful to have a wonderful mother like you.
I may not say this in person but I truly appreciate your sacrifices, your efforts, and your love. Thank you for inspiring me to become a better version of myself. I'm sorry for the mistakes that I've made. I'm lucky, blessed, and thankful to God that He gave me such a wonderful Mom in the world. I love you, Mom.
To my beloved mother, since the day I was born, it was you who took care of me. I'm immensely blessed to have a mother like you. Even though we fight sometimes, at the end of the day, we still just laugh about it. I can never measure the love you gave me throughout the years and the sufferings that you endured. I don't know how to express this but let me just say that I love you very much. I'm such a lucky person to have you in my life.
Lord, I cannot put to words my overflowing thankfulness for the fact that You've given me such a valuable person in my life – my mother. All I ask is that may You let her feel the joys of motherhood every day and may You bestow on her strength to carry on in this life. I will always appreciate the love, sacrifice, struggle, and joy she has given and went through for our family. Please give her peace, strength, wisdom, and faith.