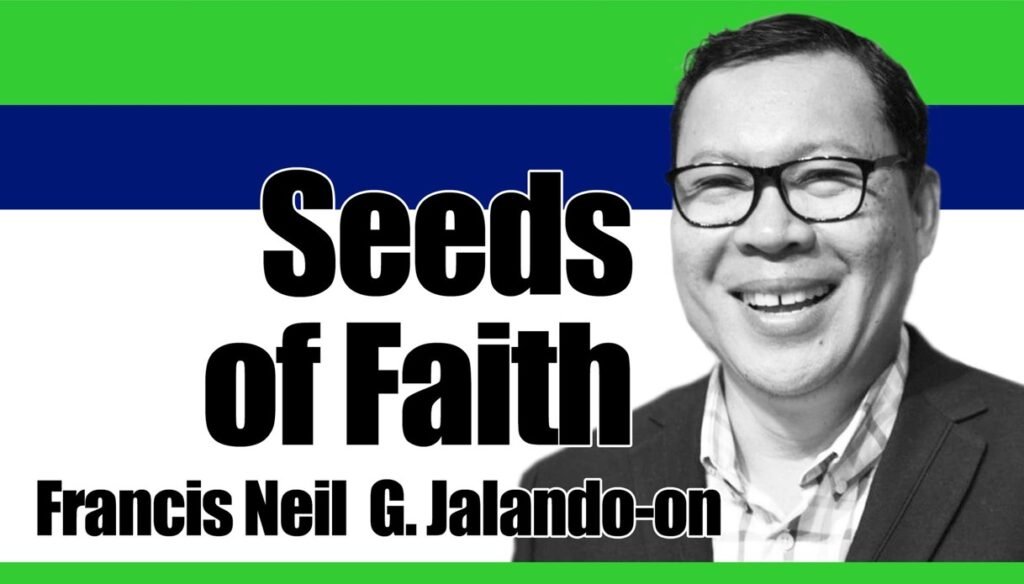 The celebration of the Ascension Sunday is oftentimes mislooked by churches. The Ascension Day should be celebrated 40 days after Easter and on the Sunday nearest to it.
In the Christian calendar, May 18, 2022 was Ascension Day. On May 21, some churches celebrated Ascension Sunday. This is not a popular celebration compared to Resurrection Sunday or Holy Week or Christmas. Nevertheless, we should remember that Jesus stayed for 40 days after His resurrection until He ascended to heaven.
What is the importance of the Ascension of Jesus?
There are many things that we can get from the ascension of Jesus but one important thing that we must not forget is that it was before the ascension of Jesus that He gave the Great Commission.
Matthew 28:19-20 tells us what our mission is.
First, go.
Where will we go? To go to people who have not yet accepted Jesus Christ as their personal Lord and Savior. They may have heard about Jesus but they have not accepted Him. The challenge for us to present the Gospel so that those who have heard it will make decisions.
Second, make disciples of all nations.
This means that we can make disciples anywhere. The goal is not to disciple thousands. The goal is to be like Jesus. He discipled only 12. One even became a traitor.
Jesus had three disciples whom He spent more time – Peter, James and John. If you have three disciples in your lifetime, then God will be pleased with it.
The question is: Are you mentoring somebody?
Third, baptize them in the name of the Father and of the Son and of the Holy Spirit.
Baptism is an outward manifestation of our faith in Jesus Christ. We need people to understand that they have died with Jesus, buried with Jesus and resurrected with Jesus. This means that our old self has already died. So, every time your old self seems to come back, remember your baptism and bury it again.
Fourth, teach them to obey everything Jesus has commanded us.
Our teaching philosophy is to teach to obey. Not just to teach in order for people to have knowledge of the Bible or to memorize verses, BUT to obey the commands of Jesus.
Are we obedient to the commands of Jesus?
The ending of the Great Commission is a promise, an assurance by Jesus. It says, "And surely I am with you always, to the very end of the age."
Jesus will be with us, not just sometimes but all the time. It is always. But it is conditional. Jesus will be with us if we do the mission that He has given us.
Let us look back to the ascension of Jesus and remember to do the Great Commission. And as we do it, let us also remember what the angels said to the disciples, "Jesus is coming again."
There are also two more passages in the New Testament that talk about the ascension of Jesus – Acts 1:7 to 11 and Luke 24:50 to 53.
We can see more challenges here for us:
First challenge: We continue to joyfully worship God.
As stated in the account of Luke, the disciples went back to Jerusalem with great joy, and they continually went to the Temple to praise God. Eventually, they were forced out of the Temple by the Jewish authorities. Then the disciples started to meet in house churches.
There was a joyful demeanor among disciples and early Christians in worshipping God even in the midst of persecution and hardships. This same demeanor should be followed by us. Even in the midst of this pandemic, we must be joyful in worshipping God in our homes or wherever that may be.
Second challenge: We continue to be faithful in serving God.
As we can see in the book of Acts, the disciples were emboldened by the resurrection and subsequent ascension of Jesus. These events gave the disciples the inspiration and the courage to do what Jesus commanded. They fulfilled the command of Jesus to be His witnesses in Jerusalem, Judea, and Samaria, and to the other parts of the known world.
As Christians, we must continue to serve God by being witnesses of Jesus wherever we go in our words and deeds.
Third challenge: We expect the coming again of Jesus with hope.
The disciples who were looking up in the sky as Jesus ascended were reminded by two angels that He is coming back again. This is the reason why the area of Bethany has long been partly a cemetery because people believe that the second coming will happen in that area.
It is this hope of the second coming of Jesus that the early Christians used the Aramaic word "Maranatha" which means "Come, our Lord!" or "The Lord is coming!"
If we have accepted Jesus Christ in our lives, we do not fear His coming again but we say, "Maranatha!" – NWI