The picture of a farmer on a carabao, his children behind him on a cart listening to a soap opera while on their way to the farm on a summer day, remains vivid in my mind, a reminder of simple rural days in my southern hometown.
Today, that rural scene may have changed, this time it's an e-bike driver enjoying the rhythm of rap music from his stereo, or a hit song with his headset on while negotiating the newly-cemented road to take his passenger home from the barangay market.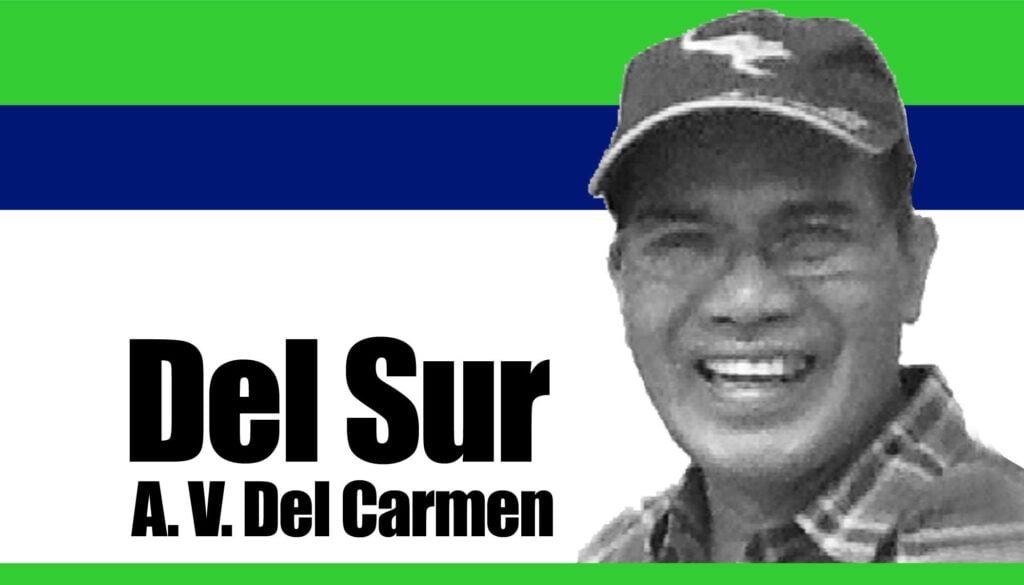 The rustic scene has changed for the better but one thing remains: radio is an intimate companion for many.
That intimacy may be seen in the kitchen, a sari-sari store, in the bedroom or anywhere, allowing the listener to do other chores while enjoying the interesting program.
Add to the sustaining appeal is radio's instructional value that influences listener to learn and develop new habits, skills, knowledge, practices and even attitudes.
The digital media have also widened radio's power to help develop inclusivity which has become a 21st century maxim – that no one is left behind in the community or society.
And yes, radio has become a more interactive medium, thanks to Facebook, Messenger, mobile phones, streaming and other new technology platforms.
These channels have, likewise, advanced radio's role as an integrative medium as they contribute to stimulate harmony amid diversity and unity in a fragmented society.
We further salute radio for its being a tool for inspiration – through true-life stories reflected in dramas, letters and testimonials from listeners and documentaries that offer lessons, particularly those depicting hope, love and faith.
Indeed, radio has gone a long and distant way – through AM, FM, and shortwave bands as well as streaming and other digital platforms – as an intimate and reliable medium since the first communication signals were transmitted through the airwaves over a century and a score ago.
***
The election season has underscored once more the importance of radio in our national life.
Through live interviews, voters get to learn the candidates and their platforms and plans to serve the nation better.
The presidential candidates' forum sponsored by the Kapisanan ng mga Brodkaster ng Pilipinas held last week was a fine example of the irreplaceable role radio and the broadcast media play in society.
Interestingly, the forum came as a prelude to the World Radio Day celebration which will be marked on Sunday, Feb. 13.
WRD, now on its 11th year, was organized by UNESCO.
It celebrates radio, a low-cost medium, as a powerful mass medium with the widest reach in the world.
The occasion this year focuses on the reliability of radio in the midst of the proliferation of false information in the widely-patronized social media platforms.
The WRD theme this year, "Radio and Trust" is centered on three concerns.
First, the focus on trust in radio journalism which enjoins the industry to continue embracing high standards of ethics in the production and presentation of programs.
Second is trust and a accessibility, which encourages radio stations to keep giving their audience care and priority. This way, inclusivity is optimized by ensuring social participation through reaching the widest number of sectors.
Third is trust and viability of radio stations. The sub-theme urges institutions in the industry to maximize competitiveness amid the continued economic challenges affecting the mass media, especially during the advent of the rapidly-growing digital technology.
With the local radio stations are responding to the present challenges, I am confident that the medium will continue to be relevant, responsive and trusted by its diverse audience.
***
I am most appreciative especially of stations and programs committed to promote positivity hope and encouragement during the difficult pandemic season.
Locally, DYVS Far East Broadcasting Company and DYAF of the Catholic Media Network, along with some stations airing segments of spiritual content, are providing listeners the strength and inspiration they need to ease their fears, uncertainties and anxieties caused by COVID-19 and related complications.
A constant DYVS listener, I have been gaining spiritual nourishment from its various programs, including the "Unshackled" radio drama aired on Sunday nights about true-life struggles eventually overcome through faith and trust in God.
DYVS is one of the 12 stations of FEBC, which has been serving for more than seven decades and committed to proclaiming God's Kingdom to the far corners of the world.
Recently, I came across another broadcast institution, Trans World Radio, which is said to be the biggest international Christian radio network.
TWR broadcasts, emanating from about 20 countries, preaches the message of Jesus to listeners in 190 nations. Truly, the world continues as a vast sowing field for the seeds of God's Kingdom through radio.
Happy World Radio Day to all!
***
And he said to them, "Go into all the world and proclaim the gospel to the whole creation." (Mark 16:15) – NWI