Entries to the 2021 Sine Negrense: Negros Island Film Festival, on the theme "Negros New Wave – Invincible", are now accepted.
The film competition, open to all Negrosanons, who are born and/or currently residing in Negros Island, will have two categories – intercollegiate and open – the organizer posted on its Facebook page.
The intercollegiate category is open to all students currently enrolled in any of the universities, colleges, or vocational schools in Negros Island. The film entry, of any genre, must be endorsed by the student's school. There is no limit to the number of entry an institution can submit, but each film must run for a minimum of eight minutes to a maximum of 15 minutes, including the opening and closing credits, the press release said.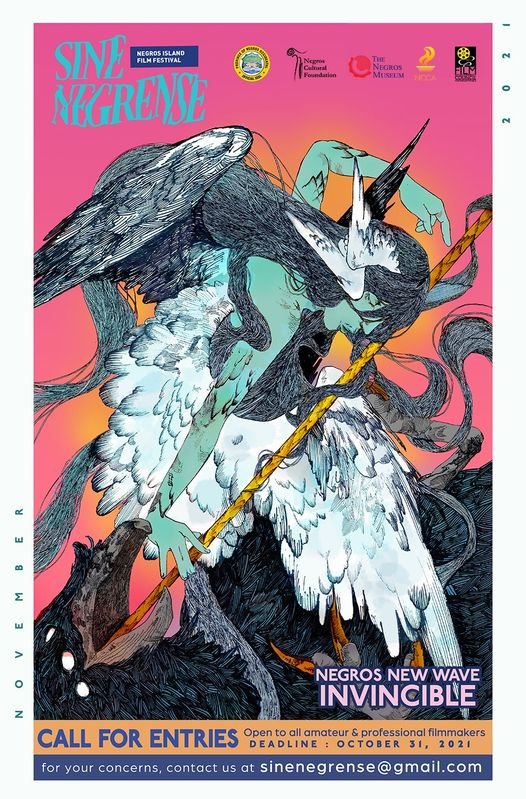 The open category is for all amateur and professional filmmakers, with each entry running for 20 to 40 minutes, including the opening and closing credits.
Films must be in the official dialect of Negros Island, that includes Hiligaynon and Bisaya. Should Tagalog, English or other languages be required of the story/character, it should not constitute the whole film. All entries should have English subtitle.
In line with the competition theme, the film must feature at least one of the Negrense character, culture, lifestyle, beliefs, folklore, superstitions, issues, as a major element.
Permits of images, music, and video footages used in the film must be acquired by the filmmaker if he/she does not own the copyright of the materials used. The use of original music is highly recommended.
Films must be made within 12 months prior to the festival.
The Sine Negrense NIFF will be held in November this year. Entries should be submitted on or before October 31, and mailed or delivered to the Negros Museum at the Old Agricultural Bldg., Gatuslao Street in Bacolod City.
The short films will be judged based on originality, adherence to the theme, cinematography, production design, screenplay, editing, sound design, and musical score.
Awards for each category shall be given for Best Director, Best Actor and Actress, Best Supporting Actor and Best Supporting Actress, Best Screenplay, Best Editing, Best Production Design, Best Musical Score, Best Sound Design, Best Picture, Jury's Choice, People's Choice, Special Citation for Emerging Negrense Filmmaker (jury discretion) and Special Citation for University/Institution with best film entries (organizers' discretion).
For more details, click https://bit.ly/SineNegrenseForm. | PR