Bacolod Councilor Renecito Novero presided over the meeting of the Bacolod School Board recently, and discussed the state of schools used as isolation facilities for Bacolodnons infected with COVID-19.
Novero, who is the chairman of the Sangguniang Panlungsod Committee on Education and of the quarantine facility of the local Inter-Agency Task Force, said he sees the need to have stricter rules in the use of schools as quarantine facilities.
During the first meeting of the Bacolod School Board for this year, attended by representatives from the Department of Education and City Hall, Novero said there were reports of minor damages and missing facilities in schools used as isolation facilities.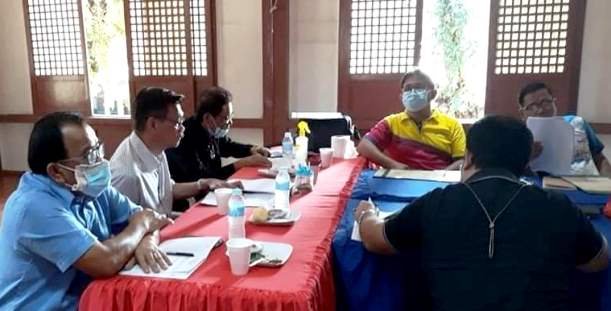 He said personnel from the Emergency Operations Center detailed in isolation centers should strictly monitor not only the condition of those on quarantine but also of the facility.
Novero said he will meet with the principals of the schools used as isolation facilities for their evaluation.
The Bacolod School Board has a budget of P200 million for this year, and a portion of this will be utilized for COVID response and for the repairs and rehabilitation of school facilities.
Novero said that last year, 19 schools were prepared as isolation facilities, but starting Jan. 1 this year, only four schools are being utilized.
He said the ETCS 4 and A.L. Jayme Elementary School are used for asymptomatic patients, the Lopez Jaena Elementary School for COVID positive patients who are pregnant, and the Medalla Elementary School for those waiting for their swab test results.
Meanwhile, the city's new schools division superintendent, Reynaldo Gico, was introduced during the meeting and was briefed about the ongoing projects and programs of the School Board. | MML