The Regional Inter-Agency Task Force in Western Visayas has endorsed for approval to the National IATF a one week travel moratorium from Panay to Negros, due to the surge of Covid-19 active cases all over the region.
The RIATF and the Regional Task Force for the Management of Infectious Diseases, in a joint resolution dated May 15, said that local government executives requested for a moratorium on the travel of non-essential travelers and Authorized Persons Outside Residence (APORs), except for APORs in the healthcare sector, humanitarian workers, and uniformed personnel, to contain the virus in their respective localities.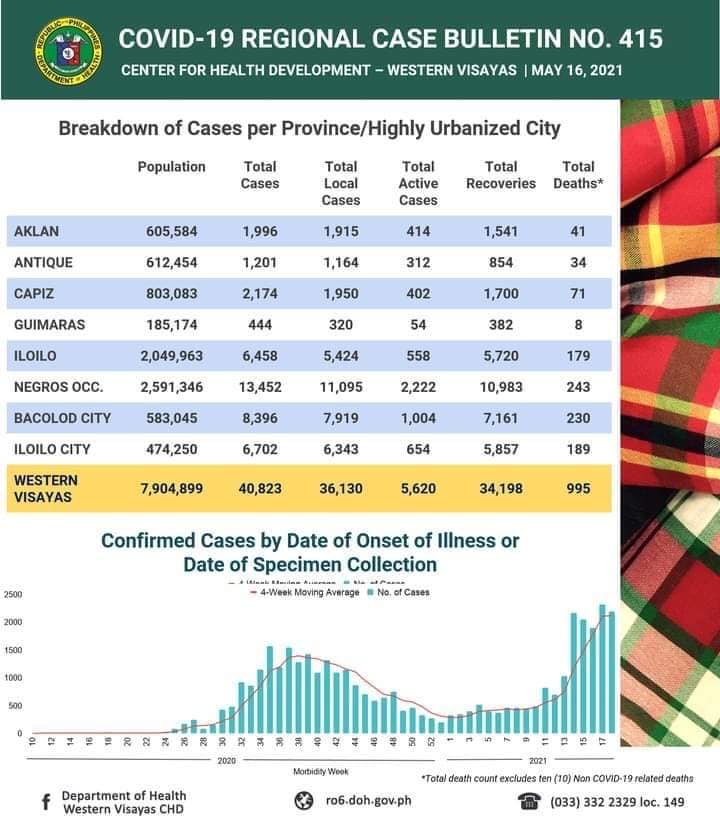 Should the request is approved, the joint NIATF-TF shall provide a two-day lead time for the moratorium to be announced or disseminated so travelers can prepare and the operations of businesses to be affected will not be inconvenienced.
Iloilo City Mayor Jerry Treñas was the first to request for a travel moratorium from Iloilo City to Negros Occidental due to the rising Covid-19 active cases in his city.
Negros Occidental Gov. Eugenio Jose Lacson said Sunday, May 16, that he supports the proposed week-long travel moratorium.
As of May 15, Negros Occidental has 3,313 Covid active cases, including the highly-urbanized Bacolod City, while Iloilo City has 625 active cases, and Iloilo Province logged 575, the Department of Health 6 records showed. — GB