When the coronavirus disease 2019 struck, the world seemed to come to a standstill. The fear of the unknown, this vicious killer, sent most people to barricade themselves in their homes, as governments, health authorities, and scientists across the globe began a mad scramble to understand how COVID kills and find ways to prevent its spread, and lessen the death toll.
As with most of the world, Bacolod City was not spared, and literally started from scratch in crafting health guidelines and harmonizing strategies to contain the fast-spreading COVID-19. One significant contributor to this concerted effort was the volunteers, mostly health professionals, who initiated information and education campaign, conducted data management and analysis, and consolidated hospital records to guide the decision makers.
These volunteers were the first responders, the initial frontliners in the fight against COVID-19 and showed residents that, with the right kind of information and protection, we need not cower in fear or isolate ourselves because of coronavirus.
One such pillar is Dr. Chris Sorongon, the deputy for medical data and analysis of the Emergency Operations Center-Task Force. A homebody he may be, who'd rather stay home to read books and tutor his three kids – Sophia Kendra, 11; unico hijo Chris Jr., 10; and Kendall Monique 9, all students of St. John Institute – or play board games, but when the pandemic struck and there was urgent need for volunteers and actions to save lives, Doc Chris was one of the first to answer the clarion call.
In part because of his upbringing: his dad Conrado was in the Philippine Air Force, while his mom Freida is chief nurse of the Western Visayas Medical Center in Iloilo, where Doc Chris was born in 1974, the eldest of four siblings.
Also because of his profession: Doc Chris is a registered nurse, who graduated cum laude from St. Paul College of Iloilo in 1994, and then a Doctor of Medicine from the West Visayas State University College of Medicine in 2004. His wife, Michelle, is also a nurse, whom he met in 2008 and married in 2010.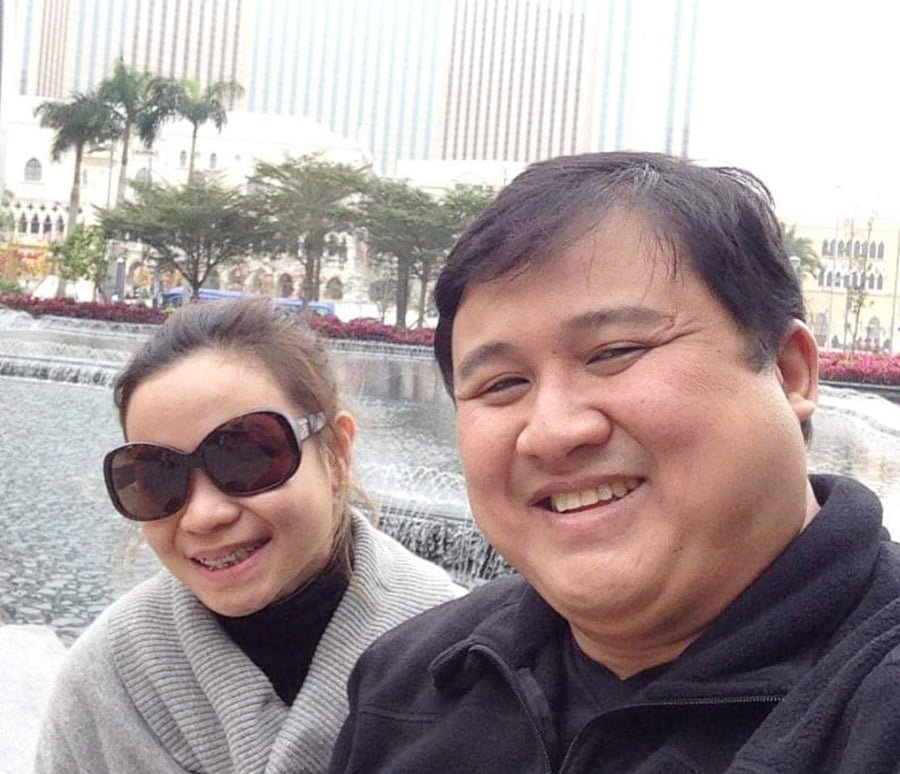 So the commitment to help is already in his blood, and honed further by his many volunteer and consultancy works in several organizations he's affiliated with, particularly the Rotary Club of Bacolod South where he was president in RY 2014-2015, and as founder of the RGO Foundation of Review Center.
Doc Chris was one of the seven volunteers honored by the Bacolod City government in February last year, for helping pull the city through the toughest times, for being the guiding light in the dark days of the COVID crisis, for seeing the need and immediately responding.
He also received a plaque from the Philippine National Volunteer Service Coordinating Agency and the National Economic Development Authority as "Outstanding COVID-19 Volunteer".
"For almost two years, the EOC run after cases and data, and we beat the targets…In the words of Mayor Bing, we were able to reach the finish line with a gold medal," Dr. Chris told the Negros Weekly as he shared his elation over the very low current COVID cases in Bacolod.
But the campaign to have equitable access to healthcare should not wane with the pandemic. The reality of inequitable access to healthcare, especially among the poor, was apparent to Dr. Chris as an EOC volunteer, and he said he wants "to bring public health in the hands of the people."
He said he will continue what he started as EOC volunteer; this time at the Sangguniang Panlungsod. "I will not stop until Bacolod will become the Most Healthy City in the Philippines."
He is the lone doctor running for Bacolod councilor in the May 9 elections, and he is persistent and committed to help Bacoleños.
Doc Chris said he will focus on the city's health complex, and make sure that all barangay health stations and centers have doctors and nurses to attend to residents. He himself does volunteer duty every Friday in Barangay Mansilingan, and in Brgy. Estefania every Saturday morning. He said he noticed an increase in the number of people seeking consult. "People should realize that doctors are accessible even amid the pandemic."
He said he will coordinate with all nursing and med schools so that the required community exposure of graduating students be done in Bacolod. "Charity begins at home. There are 61 barangays in Bacolod with residents who need access to health services."
Doc Chris said he will make sure that medicines are accessible, that barangay health workers are trained to attend to the immediate needs of patients, and that health centers or stations in key areas of Bacolod would be upgraded to infirmary hospitals, referrals or birthing centers, to decongest the regional and other hospitals in Bacolod.
He said that five years from now, he wants to see people having equal and fair access to healthcare, that health centers are fully equipped, and the health complex operational.
Doc Chris said he has the track record and a proven quality of service to accomplish all these. "Res ipsa loquitur. Let the record speak for itself". | Cheryl G. Cruz