The African swine fever scare is also hitting consumers in Negros Occidental, with the sudden spike in the prices of pork meat in the local markets, based on the monitoring of the Provincial Veterinary Office.
Dr. Renante Decena, provincial veterinarian, said that starting the first week of January, said they have noticed a series of increases in the price of pork meat, reaching P245 per kilo from the previous week's P213, and from P204 last month.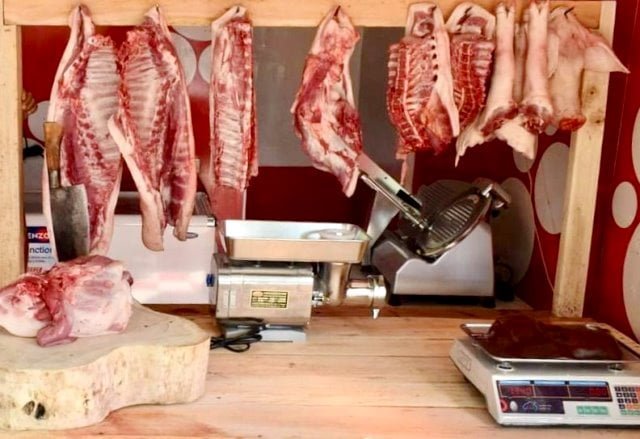 In the fourth district, the PVO has monitored the price at P240 per kilo and P190 per kilo in the sixth district.
Talisay City has the lowest price at P180 per kilo, based on the latest market monitoring.
"This is driven by the law of supply and demand of live pigs from the backyard raisers," Decena said.
He pointed out that because of the shortage of supply of live pigs in Manila due to the ASF outbreak, the traders are getting their demand in the province at a price of P180 per kilo from commercial hog raisers and P130 from backyard hog raisers, which is attractive for local hog raisers.
Negros Occidental ships 5,000 to 8,000 heads of live pigs per week to Metro Manila.
"Because of the higher prices offered by Manila traders, the local buyers of live pigs distributed to different markets also buy at the same price. That is the reason why retailers also have to reflect the increase," Decena explained.
He added that another factor is the existence of middleman or agents in the selling of live pigs.
"The PVO is urging backyard hog raisers to form an association who can directly make transaction to the traders without the intervention of the middleman to eliminate overpricing," Decena said.
He noted that the reason why pork retail prices in Metro Manila have gone up to P400 per kilo is because of difficulties in transporting the live pigs from Visayas going to Manila.
With travel restrictions in Aklan and Mindoro, the roll-on, roll-off vessels carrying live pigs from provinces in the Visayas and Mindanao were prevented from passing the area, using the main highway as part of their local government measures to avoid transmission of ASF to their locally-grown pigs.
The Manila traders are forced to ship the live pigs to Manila via passenger vessels which is costly compared to what they are spending via ro-ro vessels entering the Batangas port, Decena said. – MML