The City of Bacolod has eased its quarantine rules for overseas Filipino workers and returning overseas Filipinos while ensuring adherence to health and safety protocols against COVID-19.
As of March 7, the city no longer required arrivals under these categories to undergo an additional seven-day home quarantine, except for those who traveled from South Africa.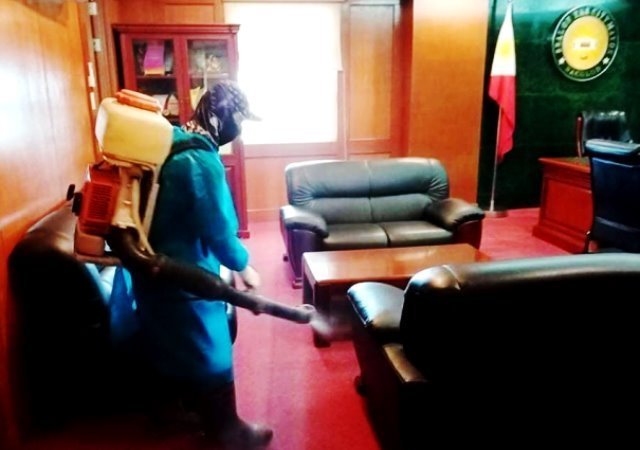 Councilor Israel Salanga, head of Action Team on Returning OFWs, said that once they reach Bacolod, they just need to complete the required 14 days (quarantine) after arriving in the Philippines.
"Your quarantine period will only be what remains of the 14 days upon arrival in the country," he added.
Based on health protocols, OFWs and ROFs are quarantined after reaching Manila and are required to undergo a swab test on the fifth day. Once they get a negative result on the sixth day, those identified by the Overseas Workers Welfare Administration will be scheduled to board a sweeper flight.
"Assuming that you arrive in Bacolod on the seventh day, and after your family picks you up at the airport, you just have to complete the remaining seven days at home. As soon as you complete the 14 days without manifesting any symptoms, then you are okay," Salanga said.
He added that ROFs still need to secure a notice of coordination/letter of acceptance from his office, but OFWs are no longer required to obtain such a document.
Earlier, Salanga also announced that non-essential travelers have already been allowed entry to Bacolod starting March 3.
Non-essential travel includes leisure or vacation, visiting friends or families, and attending weddings and christenings as well as other travels with a purpose not for basic needs.
When coming to Bacolod, the non-essential traveler is required to make an itinerary for the duration of stay in the city, download or register for BaCTrac contact tracing ID, and sign the online health declaration form.
The traveler also needs to undergo a reverse transcription-polymerase chain reaction (RT-PCR) test, whether through nasal swab or saliva, and should have a negative result three days before travel. – NLG