No case of African Swine Fever (ASF) has been detected among the 31 towns and cities of Negros Occidental, as of this time, except for Bacolod City, Governor Eugenio Jose Lacson said Monday, May 29.
"Again, there has been no declaration as far as the province is concerned that we are ASF-infected. I think we have been very consistent from the beginning, that until such time that the Department of Agriculture- Bureau of Animal Industry will proclaim us as ASF-infected, the province will not declare such," said Lacson in a press briefing at the Provincial Capitol in Bacolod.
Mayor Alfredo Benitez has ordered the culling of pigs within the 500-meter radius of ground zero in Brgy. Taculing, Bacolod, where two hogs, reportedly from Bago City, tested positive for ASF last week.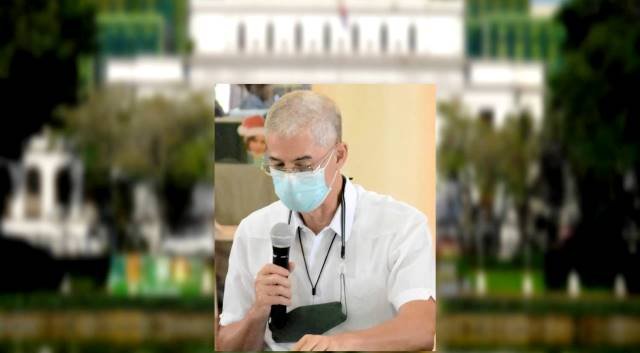 Provincial Veterinarian, Dr. Placida Lemana, said Monday that the pigs reported to be infected with ASF in Taculing were "still healthy when these were bought from a semi- commercial piggery in Bago City".
Lemana said the Bago piggery, which is being managed by a veterinarian, has been issued with a Certificate of Free Status by the Bago City Veterinary Office.
She explained that the hog disease has an incubation period of seven to 14 days, before an infected pig shows symptoms, then die.
"If the virus came from Bago, it (pig) would have died before blood samples were taken last Friday," Lemana said, noting that the pigs have already stayed in Taculing for two weeks since it was bought from Bago.
She said she believes that there could be "localized infection", adding that no positive case was noted by the DA regional office when it completed surveillance and swabbing of hogs in Bago City.
Lacson said that the protocols followed by the province are now "geared towards addressing whatever is the virus present".
"It doesn't matter what kind of virus. We have taken steps to protect per local government unit (LGU) already," he added.
Damage to the hog industry due to swine mortalities in Negros Occidental, being attributed to high cholera, pneumonia, and other diseases, reached almost P80 million, as of May 27, the PVO reports released Monday showed.
The PVO reported 6,774 swine deaths in 14 LGUs, which is equivalent to 6.24 percent of the hog population in Negros Occidental, affecting 1,360 hog raisers.
Negros Occidental has a zoning map for ASF, where areas are color-coded as pink for buffer zones, and green for free zones./GB