Former senator JV Ejercito, whose mother is former San Juan City mayor Guia Gomez, an Ilongga, is banking on the support of the sugar sector on his senatorial bid in the May 9, 2022 elections.
Ejercito visited Governor Eugenio Jose Lacson at the Capitol in Bacolod City, Wednesday, Dec. 1 as part of his inter-province visits in the Visayas before the start of the campaign period in February.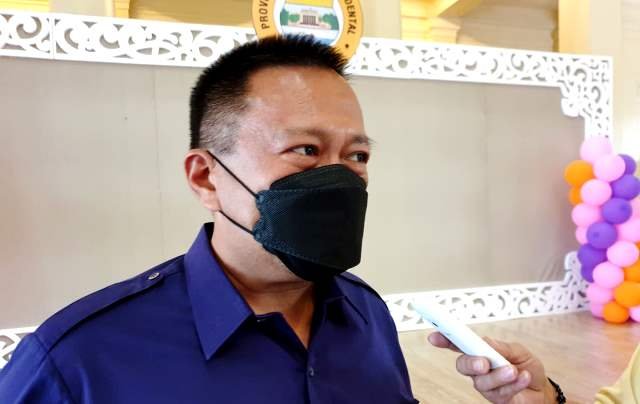 He said the province of Negros Occidental delivered him votes in the 2019 elections because of his full support to the sugar industry, including pushing for the approval of the Sugar Industry Development Act (SIDA) which provides funds for the development of stakeholders in the industry.
Ejercito told the media that Lacson assured him of his support, and is ready to introduce him to the city and town mayors.
He promised to support the revival of the Negros Island Region through a law. "My mother is from here, of course, I have to support what is good for her province. I myself is a Negrense, I cannot speak that well but I can understand," he added.
Ejercito was in Cebu province before coming to Bacolod, and he said he has discovered nice places and good food. He said he believes that these are essential promotional materials that can help advance the potentials of localities, and he will work on this if given the chance to be back in the Senate. — MML