Family members and friends of the Engineering student who died in a hit-and-run in Barangay Alijis, Bacolod City on December 22 are calling for justice.
Prince Joaquin Relatos, 23, was on his way home to Mt. Carmel Subdivision at around 9 p.m. when an unidentified pick-up truck sideswiped the tricycle he was boarding.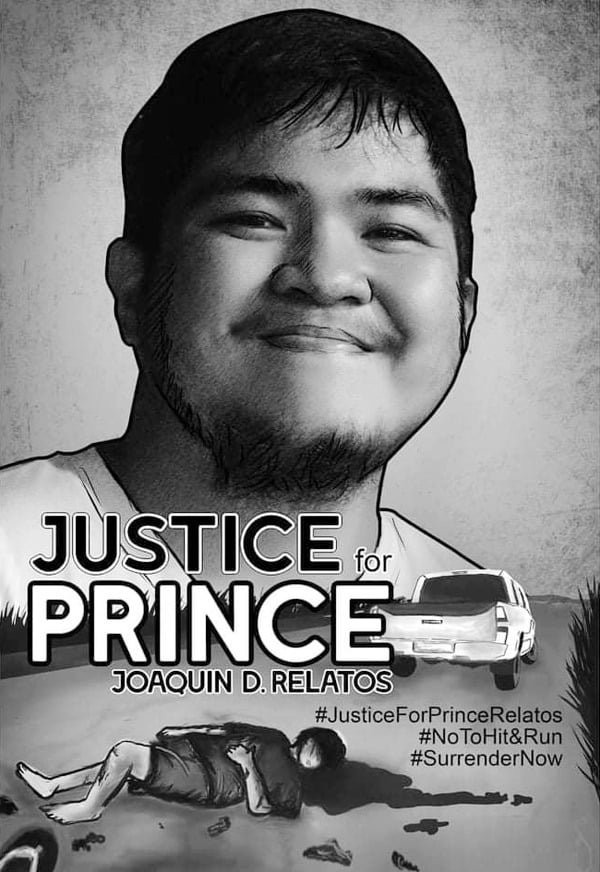 He fell on the road and was hit by a passing cane truck. He sustained various injuries, leading to his death.
"He is a good son," his mother Edna said, sharing that an hour before the accident, he sent her a message saying, "Ma, I'm on my way home".
She said that she never thought the message would mean that Prince will be going home to His creator.
Prince, the second and the only male among a brood of three, stopped schooling at the University of Negros Occidental-Recoletos this semester, and decided to train for a call center job. He was also a youth leader at the Full Gospel Church.
Days after he died, his church group launched an appeal on social media called "Justice for Prince", for the driver and owner of the vehicle to surrender to the authorities and give support to his family.
Police Col. Ariel Pico, spokesperson of Bacolod City Police Office, said the Police Station 7 continues to conduct an investigation to identify the pick-up truck driver.
The Relatos family is awaiting the result of the autopsy examination while the wake is being held at their residence.
Prince will be laid to rest on January 6. — MML