Hog raisers and para-veterinarians in six local government units (LGUs) in the fifth district of Negros Occidental received livelihood aid and veterinary support from the provincial government.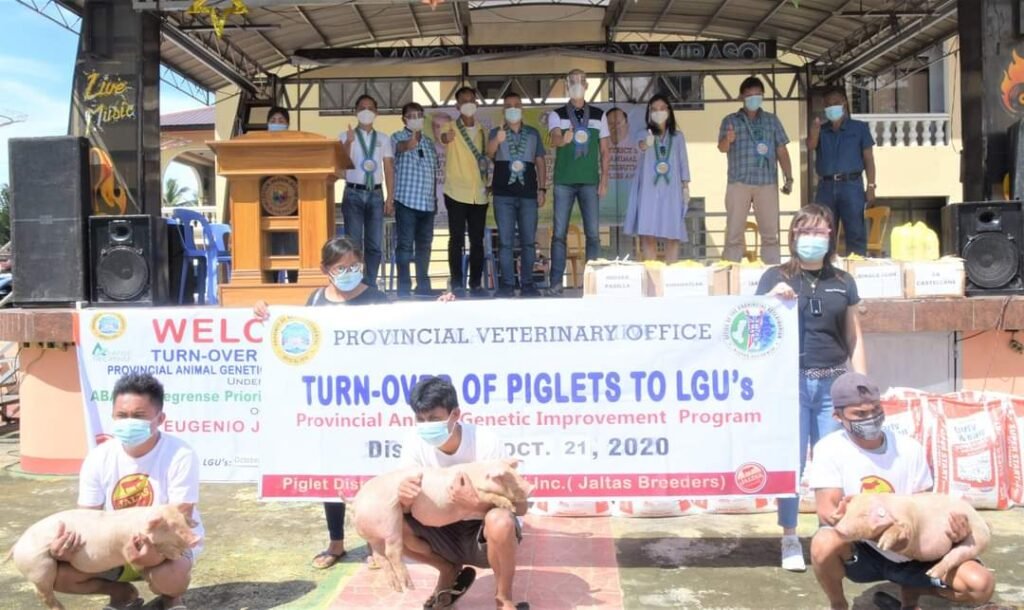 Governor Eugenio Jose Lacson led the distribution of assistance held at the covered court of Binalbagan town on Wednesday (Oct. 21).
"The province intends to help more beneficiaries to ensure food security and sustainable development," Lacson said.
The animal raisers from the towns of La Castellana, Moises Padilla, Isabela, Binalbagan and Hinigaran, and Himamaylan City received 215 heads of breeder piglets.
Also, members of the Alliance of Hog Raisers Association of Negros Occidental availed of the livelihood project, which is part of the Provincial Animal Genetic Improvement Program.
The Provincial Veterinary Office also distributed veterinary drugs, supplies and biologics, and P750,000 financial assistance to paravets.
In September, some 150 animal raisers in five LGUs in the first district also received various veterinary projects and services from the provincial government.
Beneficiaries were from cities of Escalante and San Carlos and towns of Toboso, Calatrava and Salvador Benedicto, who each locality received 30 heads of piglets for sow making.
The paravets in these areas were also given monthly mobility allowance of P500 each along with veterinary drugs and other supplies.
In San Carlos, the provincial government also launched a free-range chicken multiplier farm project. NLG