Despite the new travel policy issued by Mayor Evelio Leonardia that eases travel restrictions for those coming to Bacolod City, the fast craft operators plying the Bacolod-Iloilo-Bacolod route are not certain on when to resume their operations.
Under EO 49 series of 2021 on amended travel documentation for travelers bound for Bacolod, those from Panay and Cebu can now enter the City if they have vaccination cards showing that they are fully vaccinated, aside from other requirements like the S-PASS travel coordination permit, BaCTrac registration, and online health declaration.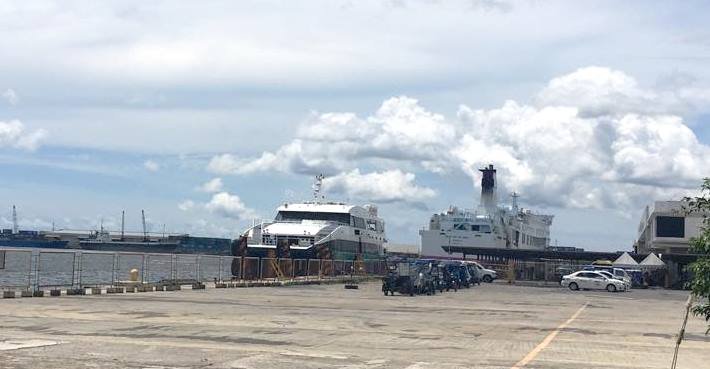 Frank Carbon of Weesam Express said the three fast craft operators are still not able to resume operations because Iloilo City is requiring negative RT-PCR results from the port of origin of passengers, as stated in the EO of Mayor Jerry Treñas that is in effect until October 15.
Carbon said travelers are dismayed over the RT-PCR requirement since the expenses in getting one is more than double the amount of their ferry fare.
The operators have to wait for developments after October 15 if Iloilo City will also ease its travel policy and will no longer require passengers to present negative RT-PCR results.
The operators would also like to be clarified as to the travel requirements for returning residents, nonresidents, and APORs, or Authorized Persons Outside of Residences.
Passengers from Panay still ride Roll On, Roll Off vessels plying the Bacolod-Dumangas route, with travel documents like medical certificate, S-PASS, and identification cards if they are APORs, Carbon said.
Carbon, who is also the Metro Bacolod Chamber of Commerce and Industry executive officer, said the fast craft industry in both Negros and Iloilo recorded about P100 million in revenue losses for more than two months that sea travel has been suspended.
They stopped operating mid-August when Iloilo tightened its travel policy and Bacolod followed suit, after a surge in COVID cases in the two highly-urbanized cities in Western Visayas. – MML