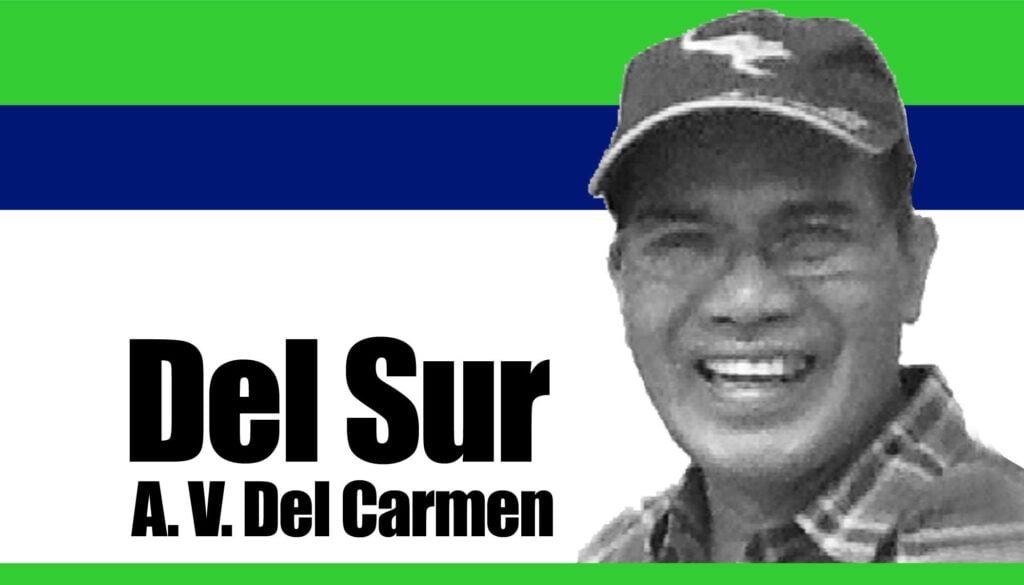 As the global community marks the International Day to End Impunity for Crimes against Journalists on Nov. 2, many Filipinos are keeping an eye on how authorities are putting the jigsaw pieces together in the Oct. 4 fatal shooting of Metro-Manila based broadcaster Percival 'Percy Lapid' Mabasa, a staunch administration critic.
Those following the case hope that justice will be eventually served as DOJ Secretary Jesus Crispin Remulla said that cases will be filed against the suspects soon.
Lapay was the second journalist killed under the new administration. Almost 200 have lost their lives since 1986, making the country one of the dangerous places in the world for journalists.
Many of the killings have remained unsolved.
The global celebration falls on the same month when 58 persons, including 32 media workers, were killed in Maguindanao – on Nov. 23, 2009.
While a decision has been promulgated in many cases, families continue their fight for justice as more than 70 of those convicted remain at large, thereby slowing down the disposition of justice.
***
The international celebration spearheaded by UNESCO, "draws attention to the level of impunity for crimes against journalists, which remains extremely high globally."
To raise awareness on the urgency of the situation, the United Nations and UNESCO shared these facts and figures;
* Over 1,200 journalists were killed all over the world for their work from 2006 to 2020.
* 274 were imprisoned in 2020 alone which was the highest annual total in three decades.
* Close to 9 out of 10 cases of killings recorded remain judicially unresolved.
* 73 percent of female journalists surveyed had experienced online violence in their work.
* The global impunity rate for crimes against journalists is 86 percent.
Impunity leads to more killings and is often a symptom of worsening conflict and the breakdown of law and judicial systems, UNESCO said, adding that it "damages whole societies by covering up serious human rights abuses, corruption and crime."
The challenge for the attainment of justice continues, prompting UNESCO Director-General Audrey Azoulay to say: "When it comes to protecting journalists, everyone has a part to play. If we are complacent, if we look away, we are part of the problem."
The same thought apparently goes to other victims like lawyers, judges and rights advocates as their toll has also increased in the country.
***
Excitement continues to build-up us World Cup 2022 approaches. It will be held Nov. 20-Dec. 18 in Doha and nearby areas in Qatar.
The global anticipation is on high gear despite certain issues stirring the otherwise successful build-up for the games.
Among these concerns: what Reuters, bared as the "eviction of workers, mostly Africans and Asians" from their rented dwellings in DOHA and what the Associated Press reported as the question of where to sleep among fans, especially from 31 countries, traveling to the host city, thereby creating real estate business frenzy, causing skyrocketing rates and ousting long-term residents from their homes.
Only about 15 percent of Qatar residents are citizens of the country with the 85 percent others being expatriates, many of whom are affected by the housing issue.
Some Australians players have raised concerns over alleged sufferings of migrant workers (including more than 200 who reportedly died while constructing two stadiums) and constraint among LGBTQ+ people to choose whom to love.
Reports further said that captains of European teams agreed to wear "One Love" arm bands during their matches as an anti-discrimination gesture.
Annenberg Media, in a report this week, was just as specific.
Quoting Human Rights Watch, it reported issues related to women's rights, freedom of expression, morality laws and climate change policy and actions.
It also mentioned lack of accommodation facilities as well as the advise for soccer fans not to bring rainbow flags – associated to the LGBTQ+ sector – to the event for their safety.
Despite these concerns, promoters look at WC 2022 as a global opportunity for the host country "to showcase its economic and institutional strength and cultural identity."
The international community is keeping a close watch on how these concerns will be addressed, but otherwise the thrill and anticipation continue to rise for this major quadrennial event.
Part of the Qatari government promotional effort is its recruitment of up to 1,600 fans from all qualifying countries (30 to 50 fans per team) for an all-expense paid trip to Qatar for at least two weeks. Those chosen will enjoy free trip, accommodation and daily allowances.
These fans will perform – through chant or song – a number specific to their country during the inaugural rites and prior to the Qatar-Ecuador opening match.
Reports said that the recruitment program "excludes persons with obvious political affiliation."
***
After featuring three of the World Cup venues — the Ahmad bin Ali Stadium, Education City Stadium and the Khalifa International Stadium – last week, we take you to two more venues courtesy of my niece, Pam, a medical technologist working in Doha, and her co- worker, Xavier Macariola, who imposed a challenge on themselves to explore all stadiums during their hospital off-duty days prior to the Nov. 20 opening of the games.
Their exploration schedule last weekend took them to Stadium 974 and Lusail Iconic Stadium.
Two interesting facts are behind the name of this 40,000-seater stadium, which was built from shopping containers. No. 974 is also the international dialing code for Qatar. It is also the actual number of shipping containers used to construct the very impressive stadium.
Organizers said 974 is a most sustainable stadium as it is a "fully demountable tournament venue, the first in FIFA World Cup history" and uses less material to build than the usual traditional stadiums, thereby "creating a blueprint for future developers to follow."
The Lu sail Stadium, with a capacity of 80,000, is the biggest among the eight tournament venues. It will host the WC final after six group and three knockout-round matches and a semi-final game, which will also be held there.
Designed under the inspiration of traditional lanterns, officials said it offers "a rich representation of the Arabic world and showcases motifs of vessels, bowls and art pieces from the region."
The biggest stadium is located in the rising metropolis of Lusail, 20 kms. north of the center of Doha. Stadium 974 is closer to – about 10 kms. – east of central Doha.
We still have to feature the three remaining stadiums.
***
Then you will know the truth, and the truth will set you free. (John 8:32) – NWI