A 36-year-old mother from Barangay 2 in Hinigaran, Negros Occidental bagged the coveted crown in the inaugural search for Empowered Women 2023 on March 31, as part of the culmination of the Women's Month celebration of the municipality.
Ma. Teresa Trono, representing Cluster 5, bested 11 other candidates during the two-hour pageant held at the Hinigaran covered court. She was also named Best in Production Number and Best in Professional Attire.
First runner-up was Jessica Manalo, 39, from Brgy. 4, representing Cluster 4; while Mary Ann Guevarra, 37, from Brgy. 1 (Cluster 5) was second runner-up and Best in Talent.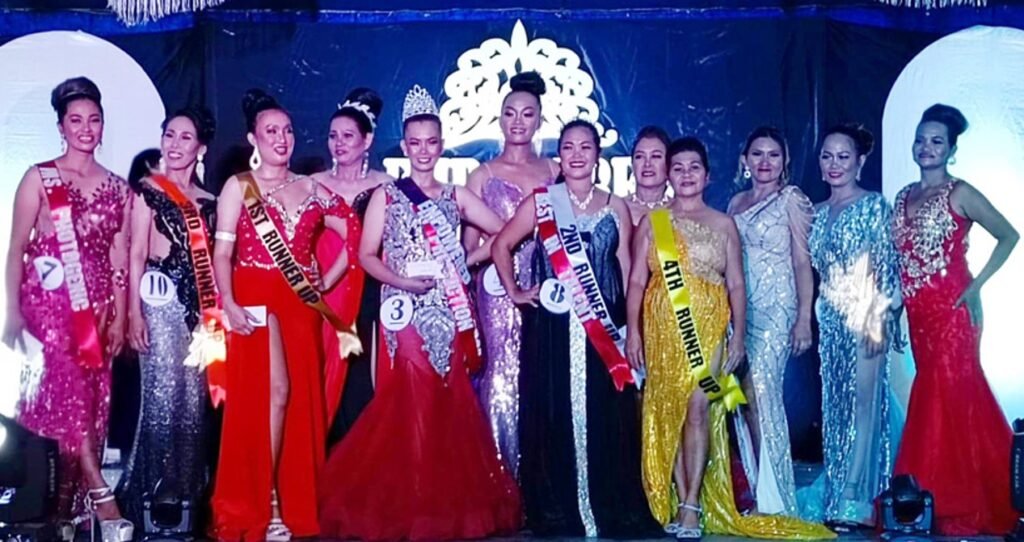 Rochel Delasan, 50, from Brgy. Baga-as (Cluster 6), and Ma. Ines Mainar, 52, from Brgy. Narauis (Cluster 3) were third and fourth runners-up, respectively. Delasan also won the Best in Gown award.
Hannah Lorraine Gutierrez, 35, from Brgy. Himaya and representing Cluster 3, was chosen as Miss Photogenic.
Roger Beltran was the pageant's chairman of the Board of Judges with Pasalamat Queen 2017 Claudette Del Castillo, MassKara Queen 2018 Ella Mae Mercado, Mister Grand Philippines-Bacolod 2022 James Joseph Panes, and GMA production coordinator Mimai Arban as members. Pageant director was Dante Linas.
Other candidates were Ma. Theresa Nanagad, 36, from Brgy. Pilar (Cluster 4); Jocelyn Guanco, 40 (Brgy. Paticui, Cluster 2); Helen Gorrion, 59 (Brgy. Paticui, Cluster 2); Victoria Parpa, 55 (Brgy. Camba-og, Cluster 6); Analyn Talatala, 50 (Brgy. Calapi, Cluster 1); and Ariane Junio, 35 (Brgy. Calapi, Cluster 1).
Present during the event were Hinigaran councilors Don Angelo Colmenares, Hadji Trojillo, Nelson Miralles, and Teresita Gabrido, chairperson of the sanggunian Committee on Women. Municipal Social Welfare and Development Office head Helen Germinal also graced the occasion.
The search for Empowered Women 2023 was staged by the Hinigaran Women's Federation, headed by Marilyn Huesna.
The organizers thanked Hinigaran Mayor Jose Nadie Arceo and Vice Mayor Mary Grace Arceo for their unwavering support. ||