Two eco-tourism projects were recently completed by the Department of Public Works and Highways to make the Katunggan Boardwalk and Mangrove Sanctuary in Barangay Caranoche, Sta. Catalina town in Negros Oriental more accessible to tourists.
DPWH Secretary Roger Mercado said Feb. 4 that, according to DPWH Regional Office 7 director Edgar Tabacon, the mangrove forest now has a six-storey high viewing deck tower, a boardwalk, hanging bridge, and a receiving platform, including electrical facilities.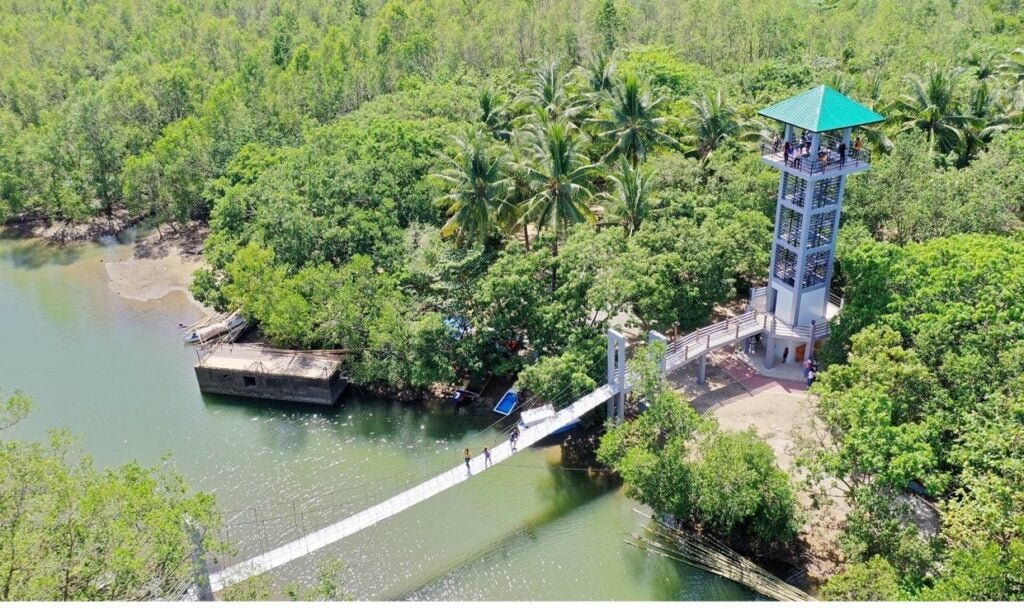 "With more tourists visiting the mangrove sanctuary, it will create more job opportunities for locals," Mercado said.
Senior undersecretary Rafael Yabut, overall in-charge of the DPWH Regional Operations, said the projects, worth P29.55 million, are included under the agency's convergence program with the Department of Tourism.
"We were able to make this mangrove sanctuary a perfect place for tourists to enjoy the beauty of nature, and at the same time, recognize its importance in safeguarding people, in this case, the coastal communities," Yabut added.
Mercado also said "the golden era of infrastructure development is in full swing despite the limitations caused by the COVID-19 pandemic."
He said the agency has exerted all efforts in year 2021 and pushed for the implementation of priority infrastructure projects to facilitate the rebound of the economy by providing 1.6 million jobs. "With the threat of the pandemic still looming, DPWH still managed to attain numerous achievements in our mission to provide quality infrastructure to the Filipinos."
The DPWH has completed last year the construction, rehabilitation, and improvement of 4,097 kilometers of roads, 510 bridges, and 1,593 flood control structures that improved travel time, ensured the safety of motorists, and protected lives and properties.
It also reported the completion of 4,244 classrooms and 82 school workshop buildings, other school facilities, and 108 evacuation centers throughout the country.
From July 2016 to December 2021, the agency reported the construction, rehabilitation, and improvement of 34,291 kilometers of roads, 6,656 bridges, and 13,224 flood control structures.
It also built 736 quarantine facilities with 28,195 beds for the treatment of COVID infected individuals, 29 modular hospitals with 595 beds, and 55 off-site dormitories for health workers with 1,444 beds. — NND