The office of the Department of Interior and Local Government and the Negrense community mourn the loss of DILG provincial director Ferdinand Panes on Wednesday night at a private hospital in Iloilo.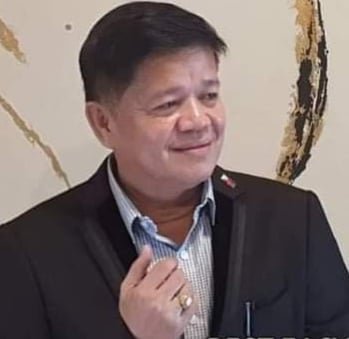 Panes served as DILG provincial director of Negros Occidental for one year and three months, since July last year.
Contrary to reports, Anthony Panes, brother of the late DILG provincial chief, told Aksyon Radyo that his elder brother died because of severe pneuomonia, as stated in his death certificate, and not because of COVID-19.
Gov. Eugenio Jose Lacson, who expressed his sympathy to the family of Panes, said that the province of Negros Occidental is "very grateful to the services he had rendered to Negrenses."
"We are mourning the loss of a stern but kind boss, a brilliant mentor, and a true friend and family," the DILG regional office 6 said in a statement.
"Atty. Nanding may have gone before us but he left behind a legacy that will live on through the years. Undoubtedly, he was an asset to the Department and an immensely valuable public servant," the statement said.
Prior to his assignment in Negros Occidental, Panes served as DILG officer of Iloilo City.
Board Member Juvy Pepello, who chairs the Association of Barangay Captains (ABC) in Negros Occidental, described Panes as a good mentor, speaker and a defender of barangay officials.
The Philippine flag in front of the Provincial Capitol in Bacolod City is now displayed at half-mast, as Capitol officials and employees mourned for his death.
Local Government Operations Officer 7  Evelyn Vista has been serving as the  DILG provincial officer-in-charge while Panes was on sick leave.