No child should be living on the streets of Negros before 2022 ends.
This was stressed by Kalipay Negrense Foundation Inc. founder and president, Anna Balcells, during the opening Nov. 25 of the three-day Children's Month Advocacy Fair at SM City Bacolod, adding that this is also her personal goal.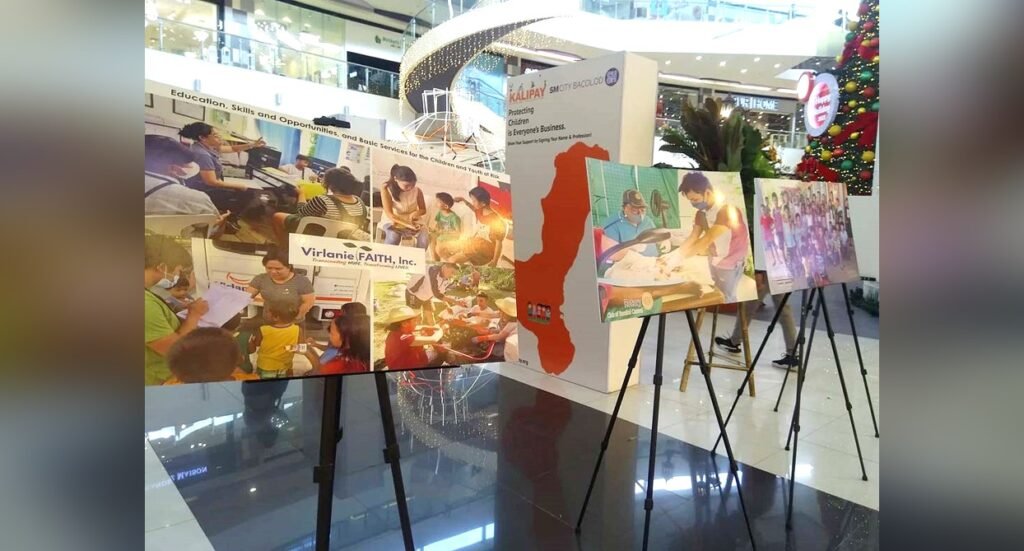 Bacolod Mayor Alfredo Benitez, in his message delivered by City Public Information Officer Carmela Arcolas-Gamboa, meanwhile, said, "As we celebrate Children's Month through this Advocacy Fair, may we be able to resonate the messages of hope and compassion in making Bacolod a child-friendly city, a haven where our children are not deprived of their basic needs and rights, and a safe space where they are given opportunities that can facilitate their growth, especially in literacy, health, and nutrition."
He thanked Kalipay Foundation and all concerned nongovernment organizations "for championing and amplifying the call for inclusivity and reforms among our children."
"It takes an entire community to raise, educate, and empower a child. The holistic formation of our youth, who are the forerunners of society, is not only the sole responsibility of the household he or she belongs in. Rather, it is the collective effort of the whole community," Benitez stressed.
The advocacy fair that Kalipay is organizing, in partnership with SM Bacolod, gathers more than 20 NGOs working for the causes of children in Negros, like the Negrense Volunteers for Change, the USLS Bahay Pagasa, Holy Infant Nursery, Home of Hope, House of Friendship, Felix Yusay Foundation, Proyekto Philippines, Virlanie Faith, the Negrosanon Young Leaders Institute, Christian Foundation for Persons with Disability, the Rotary Club of Bacolod Central, and the Recoletos Social Outreach.
These NGOs exhibit their respective programs and services during the 3-day fair, while their leaders will speak about their advocacies to create a child-friendly Negros Occidental for the duration of the event, or until Nov. 27, Kalipay said.
Signature boards were also put up where fellow child's rights advocates can sign as their pledge of support to the programs of the different NGOs.
"With the theme 'Protecting Children is Everybody's Business', we hope to bring more attention to child protection related issues and concerns to the community," said Kalipay, a non-profit foundation working for the causes of disadvantaged children – the homeless, physically, and sexually abused, malnourished, out of school, and special children./CGC