Vallacar Transit Inc. will launch its first Automated Fare Collection System (AFCS) at Ceres Liner North Terminal, Brgy. Bata, Bacolod City on June 14.
The collection system is a cashless, contactless, and efficient way of collecting fares from the passengers. It aims to improve urban public transportation by providing payment option to the riding public.
The pilot route for the AFCS will be Bacolod to Victorias.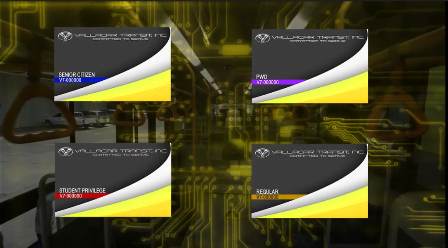 This will be a more secure payment for the passengers, as they do not have to carry cash to pay for their fares, especially during the early mornings where spare change may be difficult to come by. They just need to tap theirs cards and enjoy the ride, a statement from the Department of Transportation said.
Leo Rey Yanson, President and CEO of VTI, said that tap cards will be distributed free of charge to the riding public. The load will be paid by the commuters in the terminal booth.
He emphasized the need for the continuous improvement of the company in terms of convenient, quality, and affordable service to the riding public.
"We adhere to the modernization program of the transport sector under the leadership of President Rodrigo Duterte. The pandemic cannot stop us from delivering good service to our stakeholders", Yanson said. "In the future, we are giving rebates to the passengers or exploring the possibility of loyalty award points to maximize the riding experience of our passengers," he added. — NND