"The dishes we have been creating at Berbeza is a mix and match of different influences from our Southeast Asian neighbors."
When people ask me what my favorite food is, I would always answer with another question: "What kind of food? Noodles? Salad? Pork? Beef?" because food has a huge spectrum to choose from.
For noodles, I like ramen. For salads, I like the green mango salad. For pork, my faves are barbeque and lechon and the list goes on and on.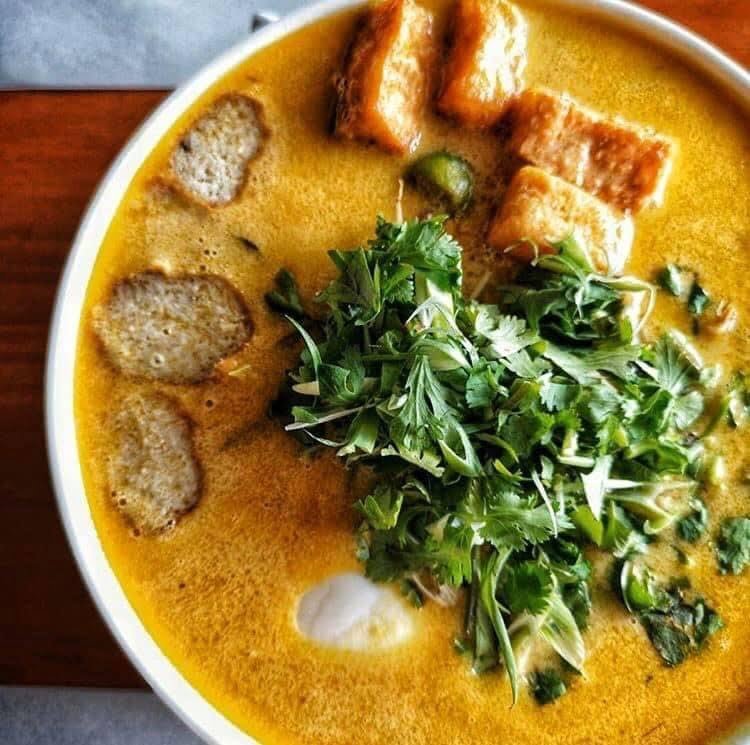 There are truly many food options and kinds to choose from but if you ask me what type of cuisine I like, then it is a different story.
Southeast Asian cuisine has always been top on my list. Compared to other cuisines, it has the most character in terms of flavor profiles; presentations and executions, the most diverse.
Southeast Asia is composed of 11 countries but there are six countries that presently have their cuisines in the mainstream, namely, Singapore,Thailand, Vietnam, Indonesia, Malaysia, and the Philippines.They may be totally different countries but they have a lot in common in their flavor profiles: Salty, Sweet, Sour, Spicy and Savory. From my experience, we are the only countries that share that common mix of flavors and have perfected it as well.
Berbeza is a concept that I developed for three years before I opened in late 2018, first doing research if the Bacolod/Negrense market would catch on to it and enjoy it as well. Seeing there was no restaurant yet that concentrated on Southeast Asian cuisine, I really looked forward to the day my concept became a reality .
The dishes we have been creating at Berbeza is a mix and match of different influences from our neighboring countries. From our bestsellers Laksa and Beef Tataki to our seasonal specials, we always aim to stay true to Southeast Asian flavors and, at the same time, make sure the food we create fits the nuances of the Negrense palate.
Collaborating with my mom for the interior design of the bistro and for styling tablescapes during special events is keeping true to my concept of loving local and supporting our own. My dad, who six years ago said he loved spending more time in the farm, has been planting all kinds of citrus and fruit trees, the produce of which I get to use in the resto.
Grateful and feeling blessed for the support system, dealing with the unexpected challenges of the 2020 pandemic have been made more bearable by my best friend and girlfriend, Kim, who, at the lowest point of my life during the lockdown, lifted me up and helped me "pivot" and see all the possibilities of going on with the business and creating a new concept called "FatHacks" that cater to a more "masa" customer base and also frozen food.
Giving up was never an option anymore even during stricter quarantine months.
Berbeza, in Malay, means "different" and in Indonesian, means "unique". Thank you for allowing me to express my uniqueness through the food I create.
Berbeza Bistro is a dream come true for me. I would also like to express my gratitude to all our loyal and very supportive clients and customers for keeping this Negrense's dream alive.