The Bacolod vaccination centers at SM City Mall and Ayala Malls Capitol Central are closed for seven days, starting Jan. 20, after several vaccinators tested positive for COVID-19.
Dr. Chris Sorongon, Emergency Operations Center deputy director for Data Analysis, said they stopped the vaccination rollout at SM City after seven of their vaccinators tested positive for coronavirus Jan. 19.
Nine vaccinators assigned at the Ayala Malls were found infected Jan. 20, forcing the EOC to also close the vaccination area for seven days for disinfection.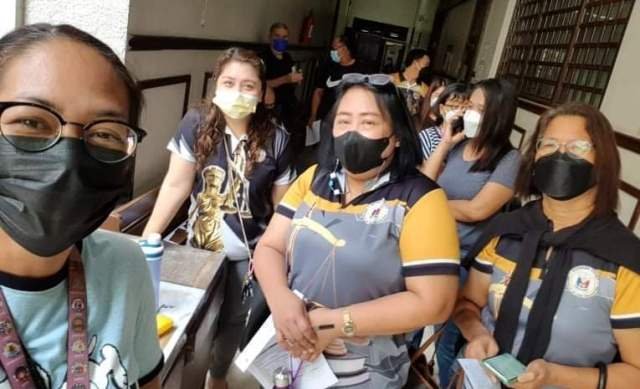 Sorongon urged vaccinees to check the inoculation schedule in other malls and barangay bakuna centers for their second dose and booster vaccine shots.
Vaccination is ongoing at City Mall Mandalagan and Goldenfields, Robinsons Place, Ceres south and north bus terminals, Jollibee East, various barangay vaccination centers, and through mobile vaccination buses.
The vaccination activity at SM will resume on Jan. 29 and on Jan. 30 at Ayala Malls, Sorongon said.
These two vaccination centers cater to more than a thousand vaccine beneficiaries a day since the malls are most accessible and convenient. He said the daily vaccination output of Bacolod is expected to decrease because of the temporary closures of the two big venues.
Only the vaccination areas will be closed for disinfection, the operations of these malls will continue, he added.
Meanwhile, Sorongon said there are 197 fresh COVID cases on Jan. 20, adding that the number can be considered one of the all-time high daily records since the start of the pandemic.
Based on the Department of Health 6 records, the new cases Thursday included the 76 healthcare workers of the Corazon Locsin Montelibano Memorial Regional Hospital, Sorongon said.
Of the number, 70 to 80 percent are mild cases and asymptomatic. Most of them were advised to stay at home for self-isolation and to keep their distance from other members of the family, while others preferred to stay at the city's isolation facilities.
On Wednesday, 28 employees of the Hall of Justice were also found reactive in the Rapid Antigen Testing (RAT) conducted. More than a hundred employees underwent the RAT as part of the mitigating measure of the Department of Justice to test every employee at the beginning of the year.
A mass antigen testing is also scheduled today for all employees of the Bacolod Government Center as one way to avert the spread of the virus, and to determine how many employees working in enclosed offices of the BGC are already COVID positive but asymptomatic. | MML