One hundred and thirty children five to eleven years old availed of the anti-COVID shots during the launching of the Resbakuna Kids at the Teresita L. Jalandoni Provincial Hospital in Silay City Feb. 14.
The vaccination for this age category started in selected hospitals in the province and Bacolod City in a kickoff ceremony coordinated with the Department of Health.
Provincial Administrator, Atty. Rayfrando Diaz, who represented Governor Eugenio Jose Lacson in the short program, said it is very important to give vaccines to this age group since recent COVID cases involved children.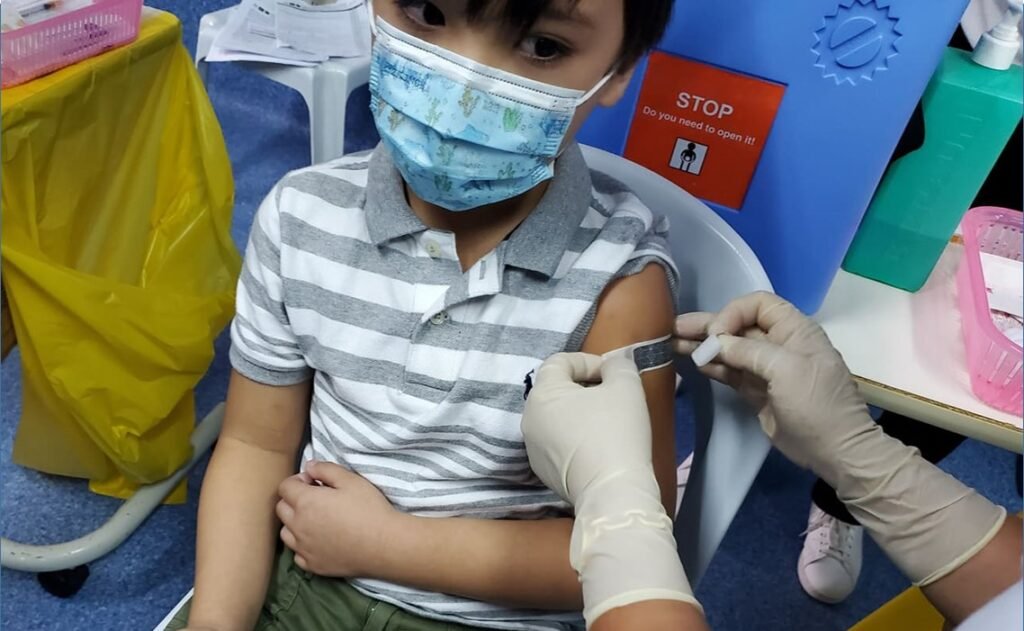 "They are the only sector not given a vaccine against the virus yet; the vulnerable sectors were almost saturated except for some who still refuse the jabs," Diaz added.
He said the kids were deprived of social life, with no school interaction, and they were not allowed to go out of their homes and go to the malls or parks.
Provincial Health officer, Dr. Ernell Tumimbang, said that Capitol targets the vaccination of about 300,000 kids province-wide.
The Pfizer vaccine for kids arrived Sunday and directly deposited at the cooling facility of the provincial hospital as the doses require a cooler temperature.
Provincial consultant Alfredo Benitez, meanwhile, said he believes that "we are at the tail end of the pandemic."
He urged the parents to seek the advice of doctors before allowing their children to get vaccinated, although he assured that the vaccine for minors is especially formulated for this age group.
Tumimbang said the vaccine doses for kids will also be distributed to local government units but it will depend on the availability of supply that is arriving soon. He advised parents to coordinate with their town or city health office for registration.
"We need to secure the supply first. We need to prioritize those children in high risk areas," he added.
The participants in the rollout on Valentine's Day have registered online and vaccine seekers in LGUs should also preregister so that authorities would know the volume of anti-COVID shots needed.
Diaz said he hopes that additional doses of Pfizer vaccine for kids will arrive soon, so that the children will be inoculated and can return to their normal activities, like attending in-person classes. — MML